NIA Minister says the youth remain high on Administration's agenda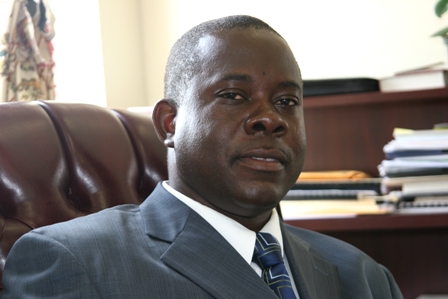 Minister in the Nevis Island Administration (NIA) Hon. Robelto Hector said the young people of Nevis remained high on the agenda of the Nevis Reformation Party-led Administration. He was at the time addressing persons at the official opening of the Drag Racing Facility at new River, St. James recently.  
He underscored the importance for the creation of avenues for young people to express their creative ideas and sporting talents, a necessary element in any developing country and Nevis was no different.
 
The Drag Racing Facility which was a campaign promise made by the Minister two years ago, would ensure that the racers no longer jeopardise public safety and would eliminate the practice of speeding on the Island's road ways.
 
In that regard, Mr. Hector pledged the Administration's full support with the Police to enforce the laws of the land and called on the Traffic Police to be even more vigilant and bring to bear the full brunt of the law on speedsters who violate the traffic legislation.
 
Notwithstanding, the Minister also pointed to the benefits the Drag Racing Strip would bring to Nevis' economy in the area of Tourism.
 
"As our economy grows even more heavily on tourism, this sport is an avenue where we can promote sport tourism regionally and eventually internationally.
 
"Already in our inaugural event on Friday, we have confirmation from Tortola, Statia and Antigua and I dare say this is only the beginning. We have interested parties from as far as Jamaica in the north and Guyana in the south," he said.
 
The opening ceremony was supported by the entire Cabinet of the NIA with other remarks from Deputy Premier Hon. Hensley Daniel, Nevisian Neurosurgeon and Drag Racing enthusiast Dr. Geoffrey Liburd who is based in Jamaica and President of the Nevis Drag Racing Association Mr. Vaughn Anslyn.
 
Also present were a number of local drag racing enthusiasts including a number from sister island St. Kitts.