NIA one step closer to Broiler Project implementation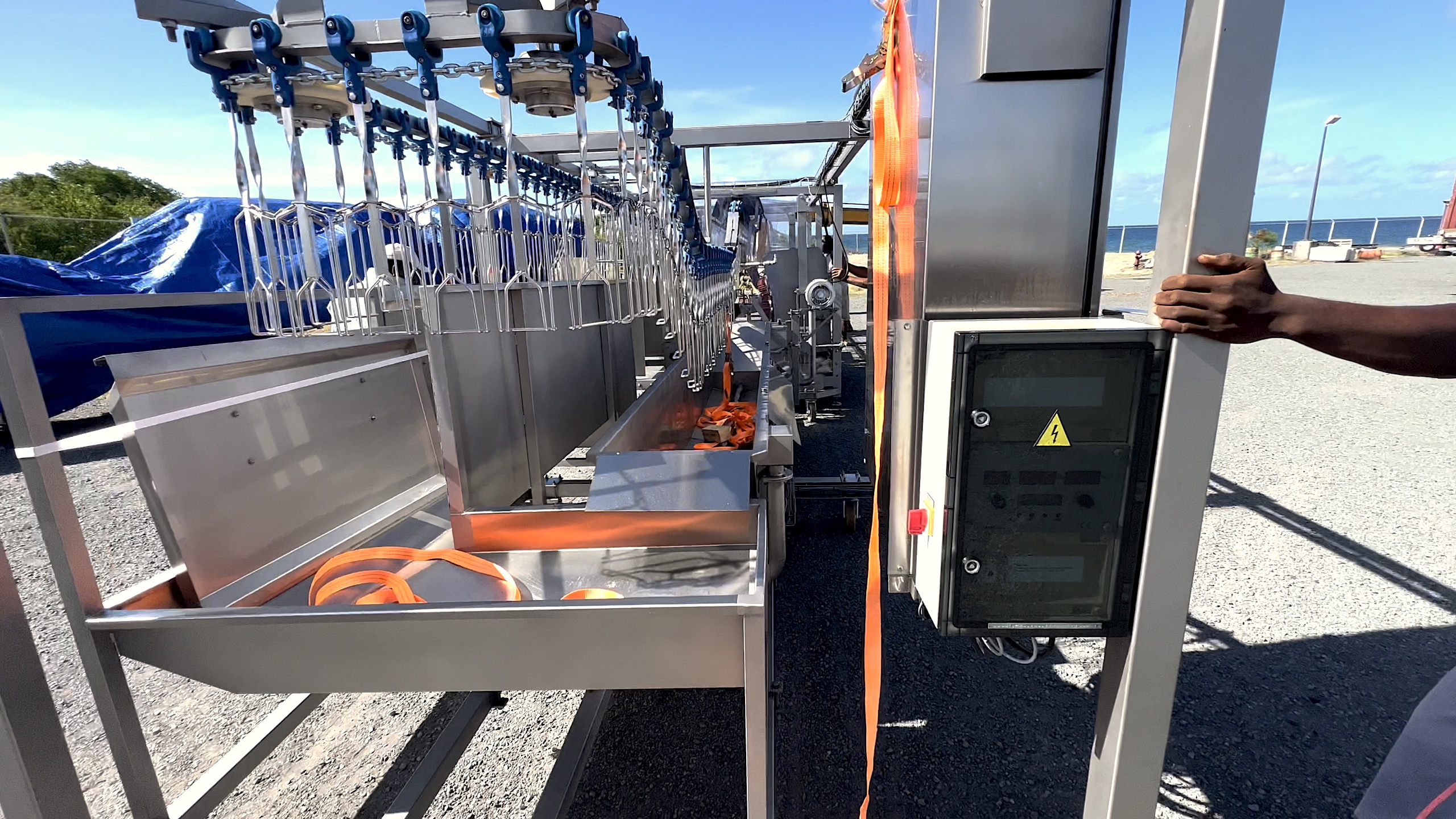 NIA CHARLESTOWN NEVIS (June 01, 2023) — The Ministry of Agriculture in the Nevis Island Administration (NIA) is one step closer to implementing its Broiler Project which would help to reduce the island's food import bill while providing fresh local chicken.
Mr. Huey Sergeant, Permanent Secretary in the ministry, told the Department of Information on May 31, 2023, that the equipment which arrived from the United Kingdom was received on May 26, 2023. It is expected to be fully operational by the third quarter of 2023.
"The Ministry of Agriculture is happy to announce that the poultry processing equipment which was bought as part of the Broiler Project is now on island…This is a major step in the initiation of the broiler industry on Nevis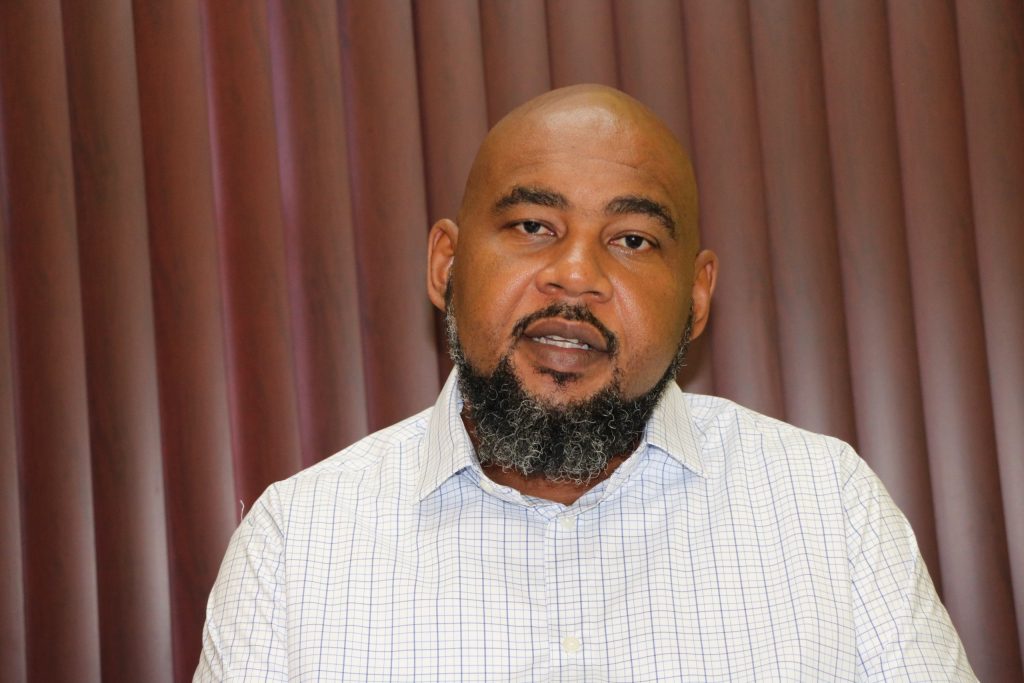 "The equipment purchased includes: a fully assembled Processing Line with a capacity of 700-800 birds per hour, a Spin Chiller, and an Auto Carousel Cutting Line to produce chicken parts – breasts, wings, legs, thighs and drumsticks. The equipment comes at a cost of USD $286,600," he said.
According to Mr. Sergeant, the equipment is in storage, pending construction of a separate facility near the abattoir at Prospect.
"The equipment is currently being stored as it was necessary for us to install them and construct the building around them.  The Public Works Department is finalising the architectural plans as well as the site layout.  The acquisition of the equipment now allows for better accuracy in construction of the processing plant.
"The capacity of the equipment is 700 to 800 birds per hour.  Initially, we are targeting being able to output 10,000 birds per week which equates to roughly 50,000 pounds of chicken meat," he said.
Regarding the exportation of chicken from the facility, Mr. Sargeant remains hopeful.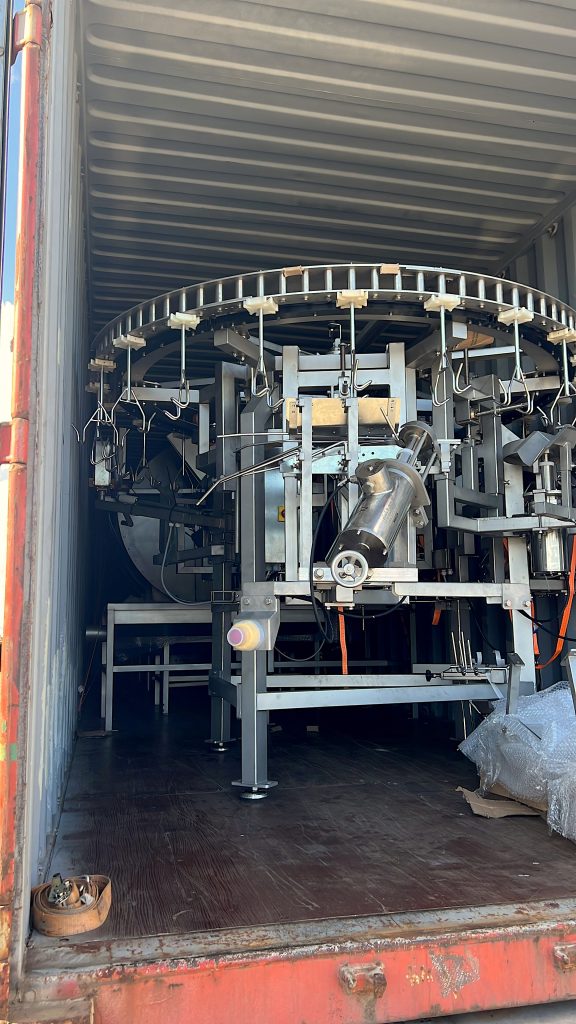 "We would like to export eventually; however, the current goal is to reduce the importation of chicken to our local population.
"We expect to have the product on the plates of our population, supermarkets, hotels, restaurants and available at our abattoir," he said.
The Broiler Project came about in 2020, when it was put forward as a response to COVID-19 and the impact of projected food shortages at the time.
"Our research figures garnered from the customs department showed annual imports valuing almost $3M.
"Further research showed that chicken is the most imported and consumed meat in the federation.  There are a few small operations on the island and the response is excellent from local consumers including hotels," he said.
So far, the Broiler Project even before its implementation has generated a high level of interest Mr. Sargeant stated.
"There is tremendous interest from traditional farmers and even more interest from non-traditional and business persons.
"We are targeting initially 10,000 birds per week, and we also know that the time span for birds to be mature is six to seven weeks. Therefore, we require some level of coordination among broiler producers or farmers."