NIA partners with Nevis Cricket Association to honour Mr. Elquemedo Tonito Willett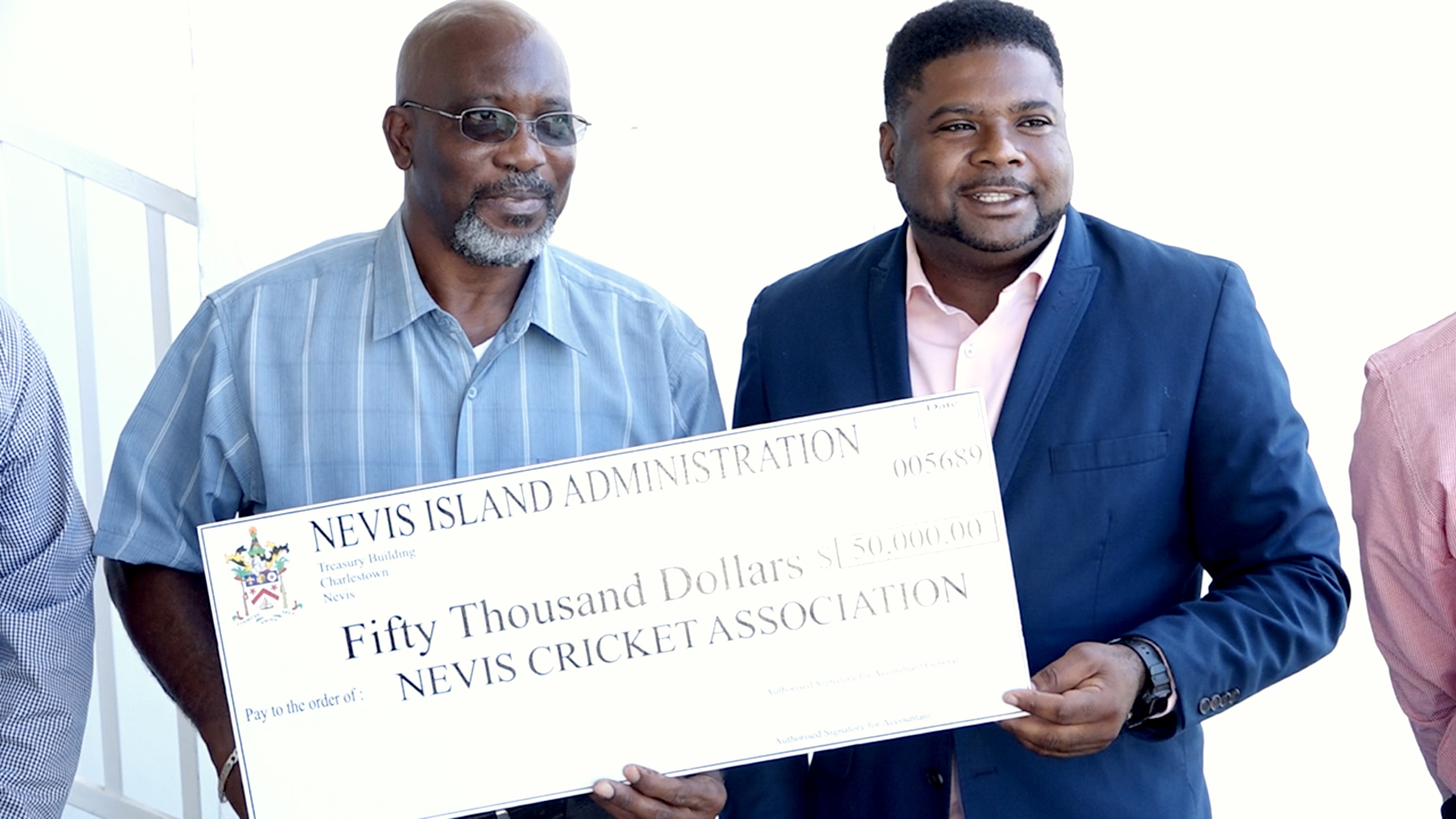 NIA CHARLESTOWN NEVIS (March 06, 2023) — The Ministry of Sports in the Nevis Island Administration (NIA) handed over a cheque in the amount of $50,000 to the Nevis Cricket Association following a request to assist the association in hosting a gala in honour of the island's history making cricketer Mr. Elquemedo Tonito Willett.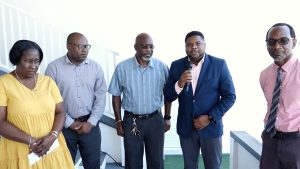 In presenting the cheque to the association's president Mr. Carlisle Powell at a handing over ceremony at the Elquemedo T. Willett Park in Charlestown on March 01, 2023, Minister of Sports Hon. Troy Liburd noted that the NIA is pleased to partner with the association to honour Mr. Willett for his cricketing accomplishments for all of Nevis.
"As Nevisians we all know who Elquemedo Willett is, and even now, some 50 years after the impact of what Willett as a young 19-year-old was able to do in 1973, is still quite evident in the region. At that time there was a proverbial glass ceiling – small island players, players from within the Leeward Islands, they could not get in to the team that was more dominated by big islands, and Willett was the one who forced his way into that team and shattered that glass ceiling to set the path for all of the great players from the Leeward Islands who have since followed.
"So Willett was the first, he was the pioneer, and that is something that all of us Nevisians can be proud of…The Nevis Island Administration is very happy to partner with the Nevis Cricket Association in honouring Mr. Willett, and we decided to honour to the tune of some $50,000," he said.
In responding to the gesture, Mr. Powell registered the association's gratitude for the partnership.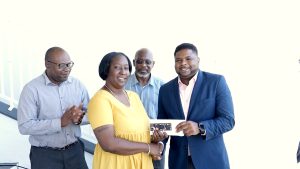 "So far I can say that from the team that Willett first played in, in 1969 in Antigua, that Mr. Livingston Sargeant and Mr. Alford Howell the two persons who were batting when that game ended in confusion in Antigua, have confirmed their attendance and that they will be here at the gala. 
"I also met Mr. Morton better known as 'Jig' who was a youngster in that 1969 team. He was here in the park a couple days ago, and so we intend to have a good time, and we are absolutely grateful to the government for their sponsorship to the tune of $50,000.
In addition, the association's Vice President Ms. Sharlene Martin presented Minister Liburd with tickets representing two tables for the government's use at the gala.
Also present at the handing over ceremony were Mr. Kevin Barrett, Permanent Secretary in the Ministry of Sports who chaired the event, and Mr. Jamir Claxton, Director of the Department of Sports on Nevis.