NIA reports on early achievements in office in finance; tourism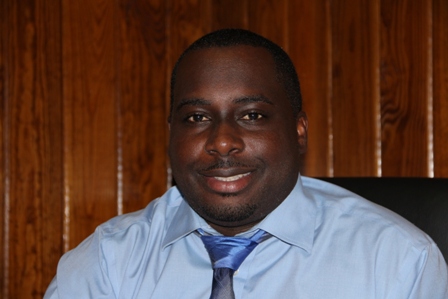 NIA CHARLESTOWN NEVIS (February 11, 2013) —
In keeping with its promise to report to the people of Nevis since its assumption to office, the new Nevis Island Administration led by Premier Hon. Vance Amory issued an account of its first two weeks in office on February 11, 2013, through Press Secretary to the Premier of Nevis and the Nevis Island Administration Mr. Mervin Hanley.
In a televised address, Mr. Hanley spoke to a number of matters that had been promptly attended to by the Administration, among them matters related to finance and tourism.
"There has been a 10 percent pay cut for all ministers of government. The Cabinet has instituted a 40 percent pay cut for all members of statutory boards. The Premier and his team met with Permanent Secretaries and Department Heads. At this meeting, the Permanent Secretaries gave an overview of each ministry from which the Premier will be guided.
"The Deputy Premier Hon. Mark Brantley met with the Hotel and Tourism Association. At this meeting ideas were exchanged and it was definitely a refreshing course for everyone. However, at this meeting the Hon. Mark Brantley announced to the attendees that there will be no fuel storage dump on the island of Nevis," he said.
According to Mr. Hanley, Premier Amory had also issued a statement which stated that there would be no further talks between the interested party and the NIA and as far as his Administration was concerned it was a finished matter.
The Press Secretary also spoke to the Administration's suspension of what he termed as "abusive contracts and financial arrangements" which he noted would save much needed funds at the Government's Treasury.
Mr. Hanley further explained that as promised, there would be a reduction in the bills of domestic accounts at the Nevis Electricity Company Ltd (NEVLEC) and would take immediate effect.
"There is an immediate 25 percent reduction in fuel surcharge. This the CCM Party promised on the campaign trail and of course immediately on returning to office this was done," he said.
With regard to Tourism, Mr. Hanley added that on Friday February 08, 2013, Premier Amory met with representatives of the Newfound Company who had signed an agreement for the development of Pinneys Estate lands in 2005.
"The Premier met with folks of the Newfound Company, who in 2005 had signed an agreement to develop the Pinneys Estate lands to construct a 150 room high end hotel and a number of villas, similar to the development done by the Four Seasons Resort.
"The discussions were preliminary and there will be follow-up meetings to get this project started. I can assure you that this project will be done. The Premier started this project in 2005 as far as preliminary talks, and he will get this job completed as far as Newfound is concerned," he said.
In conclusion, Mr. Hanley added a personal note and explained that he met with Premier Amory at least three times daily and gave the assurance that members of the new NIA were working assiduously round the clock to return Nevis to its glory days.
However, he called for patience from all and reminded that everything could not be achieved at once.
"I ask you to remember that Rome was not built in one day but rest assured that it will be built, rest assured that we are on our way.
"There will be challenging times but Nevis is definitely on the way with leadership you can trust from Premier Vance Amory and the new CCM Administration," he said.