NIA revolutionises approach to tourism for best results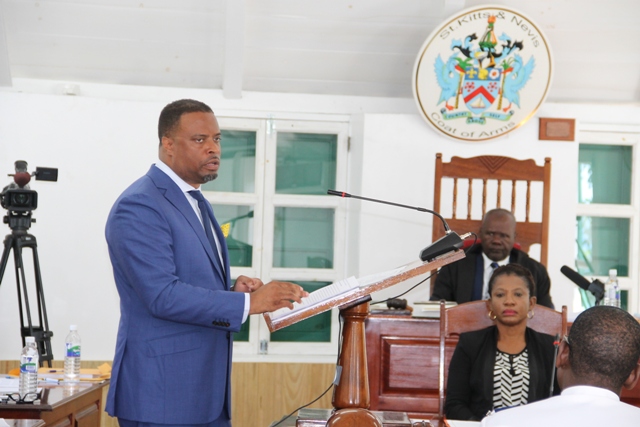 NIA CHARLESTOWN NEVIS (December 06, 2016) — Deputy Premier of Nevis and Minister of Tourism Hon. Mark Brantley says the Nevis Island Administration (NIA) has revolutionised its approach to Tourism for better results
Mr. Brantley said in his presentation during the 2017 Budget debate on December 02, 2016, at a sitting of the Nevis Island Assembly that they had moved to a more precise method than the one which existed before.
"What we are doing now, we go to New York, for example, and we have a breakfast and at that breakfast we have 20 or 30 journalists who write for magazines that we feel the people are likely to come to Nevis are going to read.
"We have revolutionised our approach in terms of access to the market and the demographic that we are catering to," he said.
Mr. Brantley noted that the Nevis Tourism Authority (NTA), the entity charged with marketing Nevis, as a tourist destination, has partnered with its counterparts in St. Kitts for joint promotions.
"We have done with them the Delta Vacation Show in Atlanta where our joint presentation was sold out for two days.
The destination St. Kitts and Nevis UK Roadshow was again a success this year and we were given unparalleled access to British Airways and had significant discussions with them," he said.
The Tourism Minister also spoke of the addition of a new sales team in the United Kingdom. He noted that they have been doing a creditable job so far and have added new tour operators to sell holidays in Nevis.
Mr. Brantley also stated that they were also building on existing relationships for the benefit of Nevis.
"We have partnered with the Four Seasons Resort and we have run a competition for a Free Honeymoon on Nevis on NBC6 in Miami. Over 4,000 individuals entered the competition. 1,073,000 adults were reached in the Miami and surrounding areas with an advertisement that we aired on NBC6 for 126 times in October.
"Combined with this, an interview was completed and aired. The Nevis advertisement was also aired in taxi cabs in Miami," he said.
The NTA also conducted two webinars this year, with an audience of just over 300 travel agents.
Meantime, the Tourism Minister pointed to the widespread attention in the United Kingdom that the recent visit of Prince Harry brought to Nevis, as a tourist destination.
"We got coverage in The Telegraph. We got coverage by BBC. We had coverage in Metro. We got coverage in The Times. We got coverage in The Express. We got coverage in The Daily Mail. We got widespread saturation coverage in the UK market," he said.
Mr. Brantley, also used the opportunity to commend local Chef Lenny Liburd of Rawlins Village, who will appear in an episode of Emmy Award winning television series "A Taste of History" which is in production on Nevis.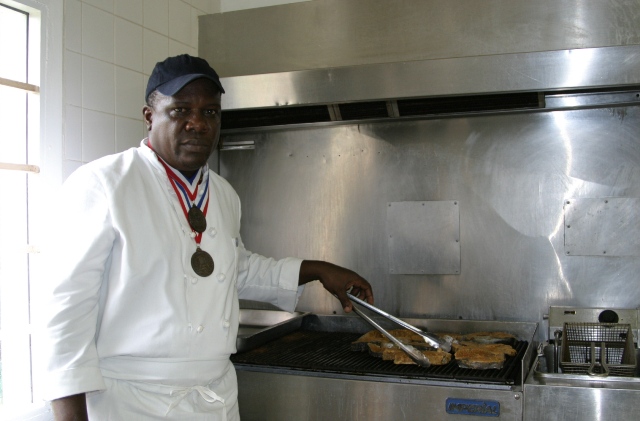 He said the episode being filmed on Nevis, will add to NTA's marketing thrust, which continues to capitalise on the long-running Broadway hit musical Hamilton. Alexander Hamilton was a founding father of the United States of America. Hamilton was born in Nevis on January 11, 1757.
"A Taste of History" is aired on PBS and its affiliates. It is hosted by award-winning internationally known Chef Walter Staib who travels the globe, to historical locations, into famous kitchens and exotic markets to bring A Taste of History.
The cooking TV series explores, educates, and brings America's culinary heritage to life through the recreation of elegant and sumptuous dishes inspired by the founding fathers.