NIA seeking to embrace NYBG Edible Academy concept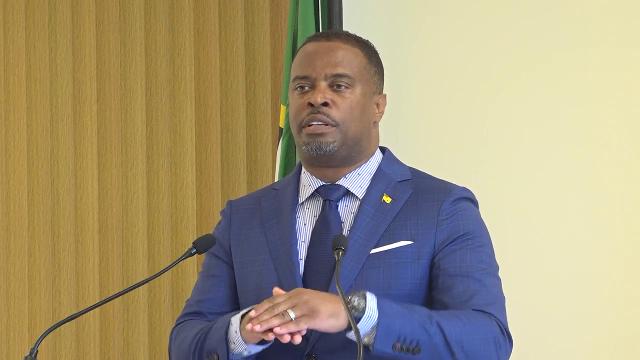 NIA CHARLESTOWN NEVIS (October 11, 2018) — The Nevis Island Administration (NIA) is seeking to embrace the concept of the Edible Academy at the New York Botanical Garden (NYBG), thanks to the intervention of Mr. James Gaskell, a resident of Nevis.
Premier of Nevis and Minister of Education Hon. Mark Brantley said recently at his monthly press conference that he was introduced to the idea when during a recent visit to New York, Mr. Gaskell invited him to visit the academy.

"The Edible Academy really is a wonderful concept. What they have done is they bring school children; they teach them about crops and plants. They are able to plant and come back each week to tend their little plots and from the food that is produced in that plot they learn how to cook it. They take it home for their families as the case may be, and it is really an exciting idea to encourage children to get involved at a very young age in seeing how food grows, eating the food that they grow and I have always advocated the backyard garden and things of that nature.
"Mr. Gaskell, as we know, has donated some land for that very purpose and we hope to invite the people from the Edible Academy down, and so I am putting the Minister of Education on notice and the Minister of Agriculture as well that we hope they can come to help us develop the necessary programme," he said.
Mr. Brantley thanked Mr. Gaskell for his continued interest in promoting healthy foods for the island's children, and for pointing him in the direction of the academy.
He said Mr. Gaskell's assistance demonstrates that doing the little that one can to help is a strand which makes the rope that is the island's development stronger and as such, the administration continues to look forward to the assistance.
The New York Botanical Garden describes the Edible Academy as a state-of-the-art educational facility which features hands-on activities and innovative programmes that help children, families, teachers, and the general public to learn about growing and preparing vegetables, fruit, and herbs while encouraging a lifelong interest in gardening, nutrition awareness, and environmental stewardship.
The goal of the garden-based educational programmes is to engender understanding, at a young age, of where food comes from and making the important connections among plants, science, and benefits of a healthy lifestyle. As a result, the academy offers life-changing opportunities for children, families and teachers.