NIA shows tangible appreciation for island's teachers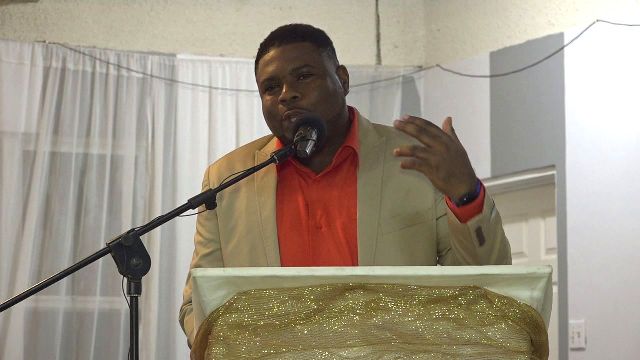 NIA CHARLESTOWN NEVIS (November 07, 2018) — The Nevis Island Administration (NIA) made a tangible effort to show appreciation for members of the teaching fraternity on Nevis when it hosted a Cocktail and Dance in collaboration with the Nevis Teachers Union (NTU) at Occasions on November 03, 2018.
Hon. Troy Liburd, Junior Minister of Education, told the teachers that the Administration recognises the value of teachers and is doing all it could to assist them.
"I believe that when the [NIA] Budget is presented, maybe in a month or a little bit over a month from now, you will hear some good things that's going to be happening in education, and some good things that are going to be happening for teachers.
"I don't believe that we could get far in education if the teachers are not happy, and so, we are going to endeavour to make the teachers happy," he said.
Mr. Liburd described teaching as the bedrock profession of the society. He said without teachers the society would be devoid of persons who grow up to be professionals including doctors, lawyers and good leaders. Therefore the foundation they provide is essential.
The minister noted that since he has been charged with responsibility for education, he has taken the opportunity to interact with teachers.
"I have had several conversations with teachers, principals and so on and I've heard quite a bit of the grievances that the teachers have and myself, the permanent secretary, and the good folks at the department have been working really hard to alleviate these issues," he said.
Mr. Kevin Barrett, Permanent Secretary in the Ministry of Education on Nevis, stated that the event was organized to show some appreciation to teachers, supervisors and all in the Department of Education for their hard work.
In response, the NTU President expressed gratitude to the ministry for organizing the appreciation event for teachers whom she said are the foundation of nation building.