NIA to sensitize stakeholders at Nevis Financial Transformational Technologies Summit 2018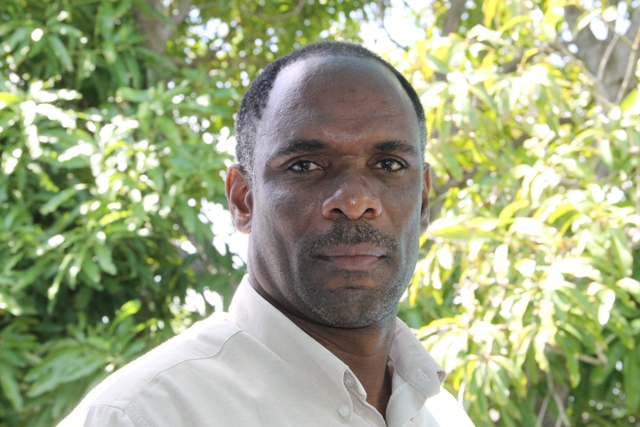 NIA CHARLESTOWN NEVIS (November 30, 2018) — A two-day seminar hosted by the Nevis Island Administration (NIA), in collaboration with the Financial Services Regulatory Commission (FSRC), Nevis Branch, the Nevis Investment Promotion Agency (NIPA) and Beyond Capital Markets will bring together stakeholders from the Financial Services and Banking Sectors to sensitise them, ahead of the introduction of digital asset technology.
The Nevis Financial Transformational Technologies Summit 2018, the first of its kind to be held on Nevis, will take place at Mount Nevis Hotel on December 6 and 7, 2018 with the theme "Harnessing the Potential, Embracing the Future of Digital Finance." Mr. Colin Dore, Permanent Secretary in the Ministry of Finance, said the meeting will optimise the island's existing financial framework and map the way forward.
"The NIA is embracing the digital asset technology, cryptocurrency, Bitcoin technology and so on. It's going to be a product for the financial services sector, so a first step in this is to get our service providers, which are the persons who are actively involved in the offshore sector as we locally know it, to get them aware of what it is, to get their views to determine how the NIA can approach this new product to make it viable," he said.
Mr. Dore noted that the facilitators who have been invited to make presentations are knowledgeable on the technology.
"There is a Jeremy Stevens out of Barbados who we have retained as a consultant to advise us. He will be speaking in terms of the general concept of it and then you have some other persons looking at how to regulate it," he said.
The permanent secretary stated that students from Nevis Sixth Form College who are pursuing studies in Business and Information Technology would also be present at the summit because they would be the ones most likely to benefit from the introduction of that type of technology.
Hon. Mark Brantley, Premier of Nevis and Minister of Finance, is slated to deliver an address and officially open the summit.
Other speakers include Mr. Everette Martin, General Manager of the Bank of Nevis (BON); Mr. Trevor Blake, Managing Director of the Eastern Caribbean Exchange (ECSE); Ms. Tara Frater, Partner at Lex Caribbean; Mr. Jonathan Gopman of Ackerman; Ms. Telly Valerie Onu, Co-CEO, Beyond Capital Markets; Mr. Mckenzie M. Slaughter Co-Chief Executive Officer, Beyond Capital Markets;  Mr. Ravi Bahadursingh, Attorney-at-law, Chauncery Law Firm, Anguilla; Ms. Isabel Gumeyi, PWC, Risk Assurance Senior Manager, Cayman Islands; Mr. Owen Hall, Chief Executive Officer, Heliocor; Mr. Vikas Triphathi, MD Heliocor; Ms. Tavonia Evans, Chief Executive Officer and Founder of GuapCoin; Mr. Oleg Sharpatiy, Chief Executive Officer of W12.io; Mr. Brian Brackeen, President of Kairos; Mr. Vishal Gupta, Chief Executive Officer, Diro Labs.; Mr. Alex Straun, Gencub Inc; and Mr. Deon Herbert of CaribePay.