NIA's Dept. Heads reminded to serve Administration only; not political organisations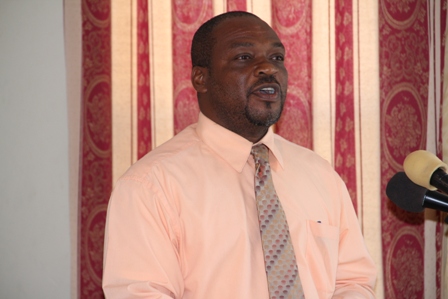 NIA CHARLESTOWN NEVIS (February 07, 2013) — Permanent Secretary in the Ministry of Human Resources Mr. Chesley Manners issued a strong reminder to Department Heads in the Nevis Island Administration (NIA), that as civil servants, they were to serve the Administration only and not any political organisation.
Mr. Manners was at the time delivering remarks to the Administration's Middle Managers at their first meeting for 2013. The event was held on February 05, 2013 at the Red Cross Building in Charlestown.
"Our democracy suggests that we will from time to time encounter change and quite often part of this change is of a political nature. Each time a government changes, we as public servants must remember that we are not serving a political organisation but rather the Nevis Island Administration. In our current political context, it is sometimes led by the [Concerned Citizens Movement] CCM and sometimes by the [Nevis Reformation Party] NRP.
"Therefore, I encourage us all to be faithful to duty and do your best to assist the NIA in implementing its policies and realising its goals," he said.
According to Mr. Manners, one of the expectations of Civil Servants was to strive for improvement in the areas they may have fallen short in attitude or performance over the past year.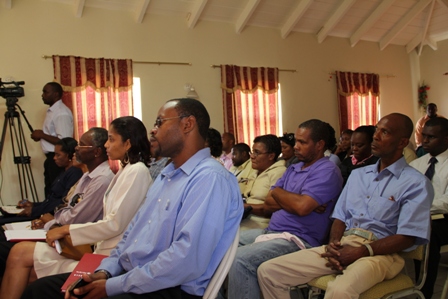 He also urged the Department Heads, to strive for efficiency since as leaders and managers in the Public Service it was their collective responsibility to ensure that the organisation they served was operated with competence and professionalism.
The Permanent Secretary explained that as they all engaged in constructive nation building, they should be reminded that they were all builders.
"It's a team engagement and we must continue to collaborate at all levels. The efforts, the talents and the energies of us all are important," he said.
Meantime, Mr. Manners congratulated and extend best wishes to Leader and Premier in the NIA Hon. Vance Amory on behalf of the Department Heads on his party's recent victory at the local elections.
Mr. Amory, who was accompanied by Cabinet Secretary Mr. Stedmond Tross, was a special guest at the meeting.