Premier Amory and Commonwealth Secretariat reps discuss initiative to advance women's political leadership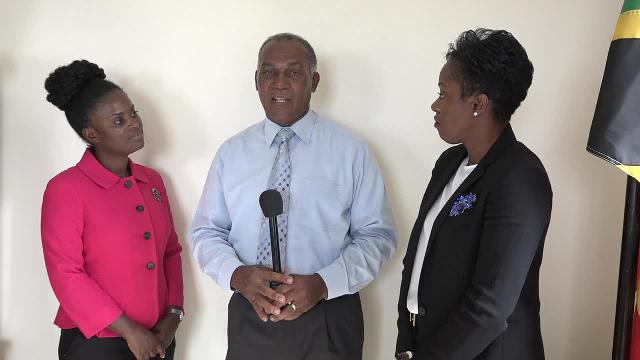 NIA CHARLESTOWN NEVIS (November 22, 2016) — Two representatives from the Commonwealth Secretariat in London met with Premier of Nevis Hon. Vance Amory on November 21, 2016, at his office at Pinney's as part of a Commonwealth initiative to advance women's political leadership in the Caribbean.
Mr. Amory welcomed Dr. Tres-Ann Kremer, Political Adviser in the Secretariat's Political Division who takes the lead on Caribbean issues and Mrs. Lebrechtta Nana Oye Hesser-Bayne, Director of Shiddan Sustainable Development Solutions Ltd. who is the consultant contracted for the project.
Premier Amory thanked them for their visit and discussions regarding the status of women in politics in Nevis and expressed hope that his contribution, as a founding member of the 29-year-old Concerned Citizens Movement (CCM), would help to advance the Commonwealth's project.
"I think that experience, in this matter, is perhaps the best teacher and it is something which I feel is useful that you are doing because we have had the challenge of women not wanting to willingly enter elective politics," Mr. Amory said.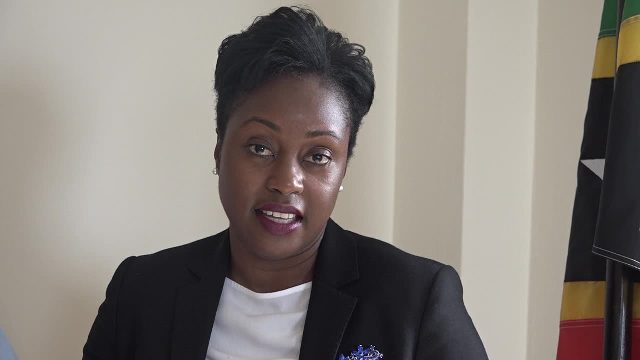 The Premier is also hopeful that following discussions with women in Nevis and in other parts of the Caribbean, there would be a process by which there could be a resolution of greater involvement of women.
He said he believes that half of the region's population is made up of women and in today's world they are intellectual leaders in the communities. Therefore they should not be side-lined but instead be embraced in all activities if the Caribbean region and the Commonwealth are to get the best.
Dr. Kremer noted that the visit to Nevis was to have consultations with the political parties to get a better understanding of their structures, how they operate to attract women into the political space in terms of representation, support and participation in the party structures and how they support the consolidation of democracy.
She explained that women's participation is an important matter for the Commonwealth and an issue marked for prioritisation by heads of government in the Commonwealth's 52 member states at their last meeting.
Dr. Kremer said St. Kitts and Nevis was one of the islands in the Caribbean selected for the pilot project which is being conducted along with a similar project being undertaken in the African region.
Hesser-Bayne said she was hopeful that in the end the discussions would generate initiatives that can assist women and men in the Caribbean region to promote democracy.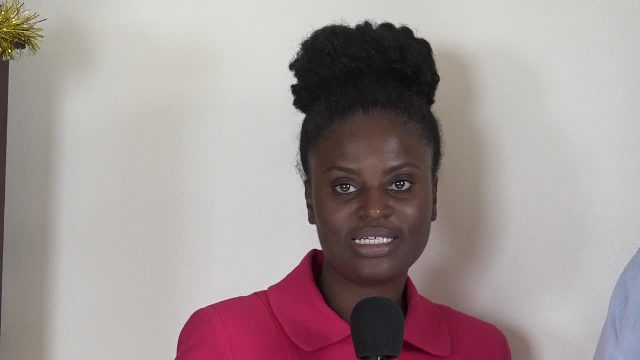 She said during the project they expect to explore with the political parties some of the advantages/disadvantages and challenges they have with having women in their political parties.
They also hope to find out the status of existing structures in political parties' constitutions or policies that emphasise the participation of women and understand why there are so few women involved in politics.
"More importantly for us is to understand, currently, why we have such few numbers in the region of women in political participation. "Is it because they want to? Is it because they don't want to? What are the challenges they face and what are the challenges also that the party face in attracting them?" she said.