Premier Encourages Nevisian Women: Let Your Voices Be Heard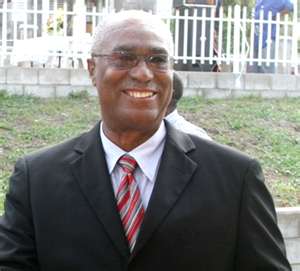 Premier of Nevis, Hon. Joseph Parry
CHARLESTOWN, NEVIS–(MONDAY, JUNE 20, 2011) One hundred women were recognized by the Voices of Women (VOW) organization on Nevis for their unselfish work in various fields. These extraordinary women have been instrumental elements of nation-building on Nevis.
Featured speaker, Premier of Nevis, the Hon. Joseph Parry, spoke at the ceremony held at the Red Cross building in Charlestown on Thursday morning.
"As I look around, I see a variety of talented, skilled women and I am very proud of the contributions you have all made to the island" said the Premier.
During the Premier's brief remarks he reflected on his life and told the audience of how women have helped to mold him and make him into the man he is today.
Mr. Parry talked about his grandmother who he said used to give him 25 cents on some mornings following a small sermon where she would say, "this is my last money, but I want you to have a good lunch."
"This is what I mean, since time immemorial, our women have gone without and sacrificed so that their children or people close to them wouldn't have to," commented the Premier, "this incredible inner-strength has long been the trademark of generations of Nevisian women."
He went on to say that in many homes women have long been wearing many hats, operating as the mother, father, breadwinner, economist, disciplinarian, counselor and everything that one would need in a home.
Finally, the Hon. Joseph Parry concluded that the women who are being celebrated today must record their stories because these stories of strength, preservation and courage must be told.