Premier Parry: People of Nevis are calm after Court of Appeal verdict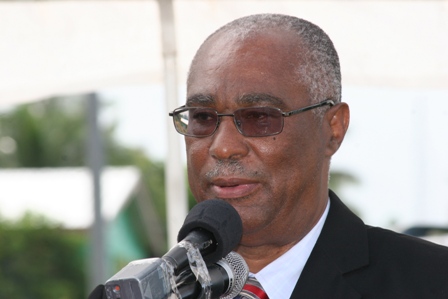 CHARLESTOWN,NEVIS (Thursday, August 30, 2012)–
Premier of Nevis, the Hon. Joseph Parry has said that in the wake of the Court of Appeal Election Petition Case decision, which was handed down on Monday (August 27), that "the people of Nevis are calm, and persons are going about their business as usual."
Speaking to the Department of Information from his Bath Plain Office on Wednesday, the Premier said, "The Opposition is seeking to agitate the people, to try to destabilize Nevis, by saying there is tension on the island".
He was clearly alluding to statements made by both CCM Leader the Hon. Vance Amory and Deputy Leader the Hon. Mark Brantley on radio station WINNFM earlier in the day, after a visit to the Governor General. Some political watchers have described the statements as both "inflammatory and inciting."
He said that since the verdict, information has come to him (the Premier) that members of the Concerned Citizens Movement (CCM) have visited the Governor General, Sir Dr. Cuthbert Sebastian, seeking an election date to be set, and other decisions to be made by the Governor.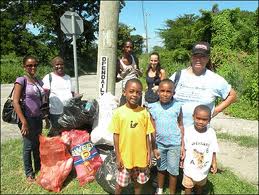 "The CCM very well know that it is the Premier of Nevis who deals with an election date, but they have gone to the Governor General to advise that elections should be called in 21 days because tension is rising in Nevis", said the Premier. The Hon. Mark Brantley echoed those said sentiments on WINNFM with Clive Bacchus. Amory said the talks were "tentative and exploratory".
Premier Parry called on the people of Nevis to condemn such irresponsible and bombastic behavior, and the statements of the Hon. Mark Brantley.
"The Opposition in Nevis and the Hon. Brantley (in particular) must understand that the type of behavior that he has introduced into Nevis in relation to politics is alien to the island's lifestyle and its usual way of life," the Premier said.