Premier Parry says full employment is result of stimulus packages; pays tribute to an outstanding Nevisian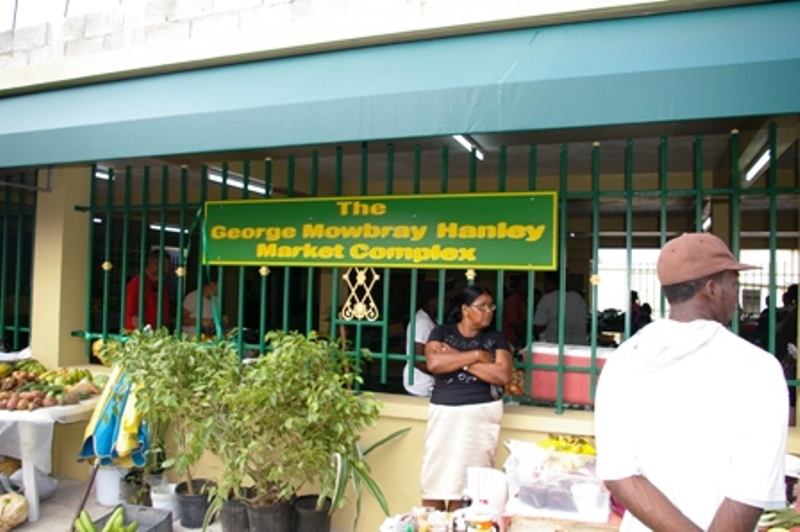 Charlestown, Nevis (Sunday, December 18, 2011) —
Premier and Minister of Finance, the Hon Joseph Parry, has said that his government introduced stimulus packages during its first term in office to mitigate against the fallout that would have impacted on the island's economy negatively with a prevailing recession and the closure of the Four Seasons Resort.
Speaking on Friday, December 16 at the reopening and renaming ceremony of the Charlestown Public Market after extensive renovations, Premier Parry said that the project was part of the government's stimulus packages to ensure full employment in the country. He noted that a number of people questioned what a stimulus package was and what his government was doing.
"And when (US President) Barack Obama spoke about stimulus packages I am quite sure people were surprised that we did it in Nevis first," observed Premier Parry. "We were in the middle of a recession and the Four Seasons Resort was closed — we needed to find employment for the people of Nevis, and we borrowed $10 million and created employment so that in the heart of the recession Nevis had full employment because of the Nevis Reformation Party."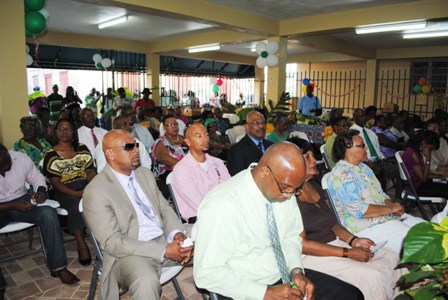 The refurbished market has been renamed the George Mowbray Hanley Market Complex, in honour of a man who was its keeper for over 30 years. Premier Parry, who was accompanied by his entire Cabinet at the function, recalled that he knew Mr Hanley, from Government Road, very well adding that he was a citizen of this country who did his job well.
He informed that Mr Hanley lost his wife when the children were still young, and he became their father and mother and that is the reason most of them had returned to Nevis for the occasion, to pay respect to an outstanding man, who was also an outstanding parent. Premier Parry called all of them by name recalling that some went to school with him while he taught others.
"Mr Mowbray Hanley was an example to all of us and I hope we will take that into consideration even as we go through difficult times," said Parry. "He was a great man and I am pleased to be associated with his name; I am pleased to be associated with his children; I am pleased that we are able to honour him."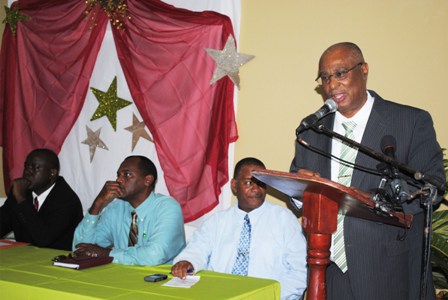 Addressing a large crowd that had turned up to witness the reopening and renaming of the market, Premier Parry said that his government felt that money borrowed had to be put in projects that would have a great impact on people. Among the projects include community centres, primary school meals kitchen in Charlestown and expansion at the Charlestown Secondary School and the Sixth Form College as well as the Gingerland Secondary School.
Before the start of the programme, the Premier visited all the stands at the market and shook hands with the market vendors, whom he said were happy and pleased by what the government had done in Charlestown. He said to the vendors: "We are treating you well and now you will have refrigeration and all the nice facilities: enjoy it; value it, treasure it, keep it clean."