Premier tours major employer, Brown Hill Communications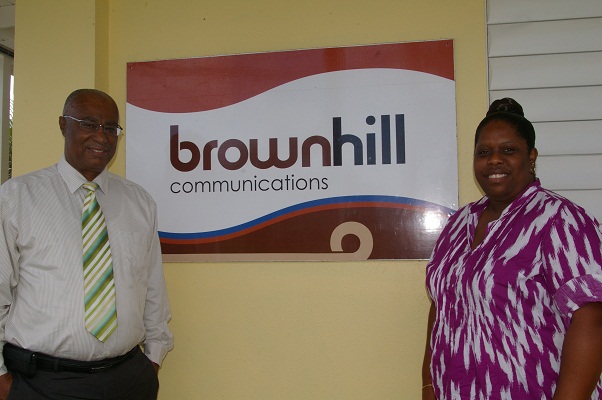 Charlestown, Nevis (Friday, November 16, 2012)–
Premier of Nevis, the Hon. Joseph Parry along with Advisor, Mr. Llewellyn Parris on Wednesday (Nov. 14) toured one of the largest employers on Nevis, when they visited the Brown Hill Communications Call Center in St. John's Parish.
Brown Hill Communications employs over 200 persons, mostly women, with 35 others in training.
The Premier was met and escorted through the facility by General Manager, Sheikh-Nur Hagi and Call Center Manager Mrs. Chanelle Pinney-Myers, who introduced him to the staff, who in turn warmly welcomed the Nevisian leader with hugs and handshakes.
Mrs. Myers also guided the two government officials to the newly-constructed building, where an additional 70 workers will soon be placed.
"It is so encouraging to see that while the global economy is dreadful, and a number of persons are losing their jobs world-wide, jobs are available here on Nevis", said the Premier.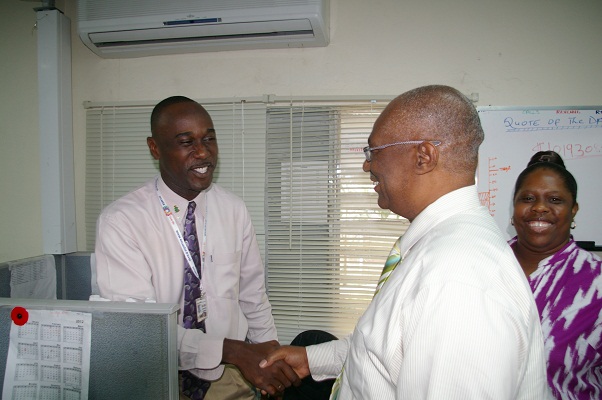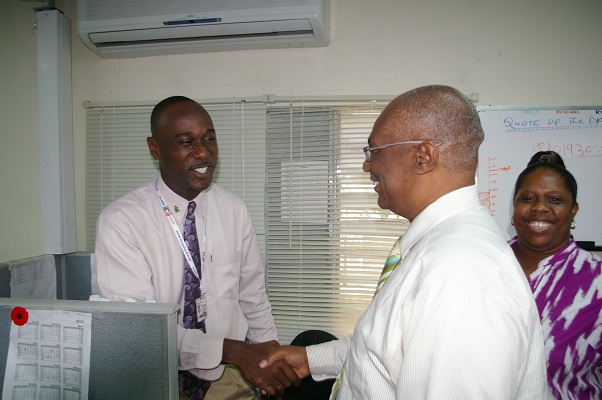 Mrs. Myers also showed the Hon. Joseph Parry and Mr. Parris the site of the new cafeteria which is presently being built, and the area where a child-care center will be constructed for the children of the employees.
"We want our employees to feel comfortable and happy, and once their children are in a safe, clean and happy environment, parents can work worry-free without concern for the welfare of their children, " commented Mrs. Myers.
Mr. Hagi informed the Premier and Advisor Parris, that there are many incentives for the staff that the Center gives away, including televisions, Ipads, Blackberrys and financial awards as a form of employee appreciation.
The Premier was enthused about the incentives, and said Brown Hill Communications is also community-minded, and donates locally to various organizations, and for this he is very pleased..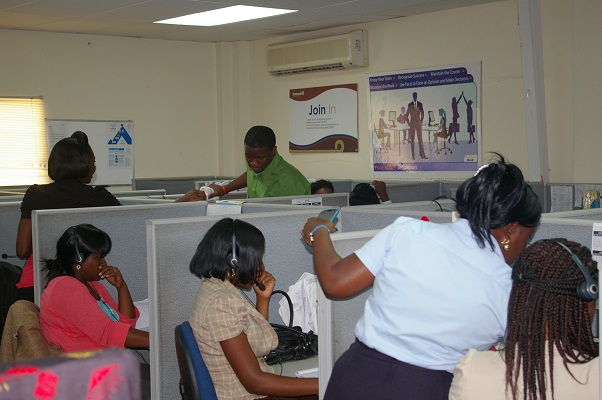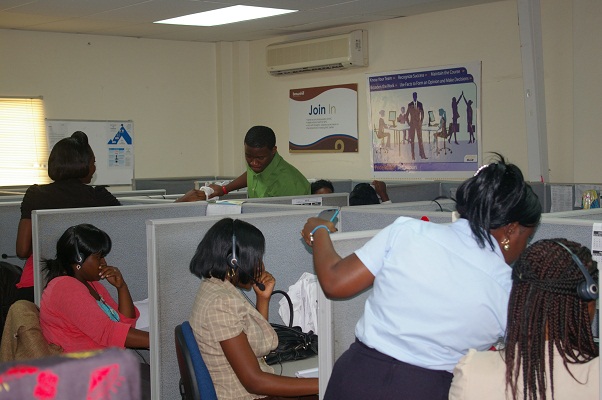 "I am very delighted that Brown Hill Communications is committed to the employees of the Call Center, and the community. My government is committed to working with you for the continued empowerment of the people of Nevis," said the Premier.