Preventive Healthcare…Still the Thrust of Daniel's Health Ministry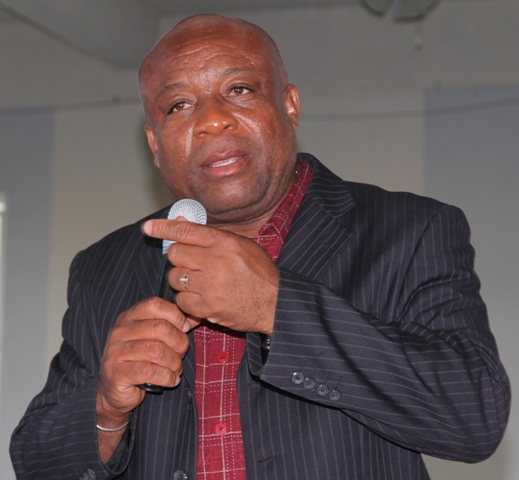 NIA-CHARLESTOWN, NEVIS (October 21ST, 2011) —
Committed to the Ministries of Health and Gender Affairs, Nevis' Deputy Premier, the Honourable Hensley Daniel, said his government "is taking the need to develop preventive healthcare."
Despite the frequent repetition of the statement, since the Nevis Reformation Party assumed office in July 2006, Minister Daniel found it useful when he addressed an appreciative audience at last month's launch of the Men's Health Wellness Clinic in Brown Hill Village.

Minister Daniel, speaking as the island's top health official and as Area Representative for the St. John's Parish, lauded Health Advisor and former nurse Mrs. Patricia Hanley for her instrumentality which, he said, led to the grand launch.
Noting that the Brown Hill Medical Centre was opened in the summer of 2010, the health official showed the link between its construction and the launch of the Men's Health Wellness Clinic.
"[When] we opened the health centre here sometime last year, the intention was to have a series of outreach programmes because this is a different kind of health centre to the others," he said, adding that "the design is different, allowing for pharmacy, doctors' examinations, and several other programmes [such as] audio-visual training."
Among the expected amenities of the clinic would be the facilitation of lectures and health-related films.
"We want the health centre to be part of the general focus of life in Nevis and if it is that we are working to ensure that we maintain good health, then the health centre must become part and parcel of the agenda of our work as we move forward," Minister Daniel explained.
Describing the initiation of the clinic as a "key strategy," he informed the densely populated male audience of some of the island's main causes of death: "all of which, with a better lifestyle and more careful engagement, could be avoided."
"That is a key strategy that we have come up with, that we could prevent the diseases and we could prevent a whole set of complications, because when we look at the mortality data we see that the main causes of death in Nevis are complications arising from diabetes, hypertension, heart disease and stroke," the Health Minister stated as he emphatically recorded support of the clinic.
"Men, let us bring somebody to the clinic when we come," was Mr. Daniel's final appeal in ensuring that the male population on Nevis "uses the facility as much as possible for the promotion of their health."