Public Health officials urge public to join fight against mosquitoes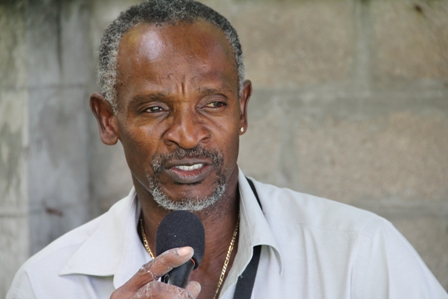 NIA-CHARLESTOWN NEVIS (September 08, 2011) — The public on Nevis has been asked to help in the fight against mosquito borne illnesses. The call came from Principal Public Health Officer in the Ministry of Health's Environmental Health Services Division Mr. Anthony Webbe in light of at least two confirmed and one suspected case of dengue on the island.
In an interview with the Department of Information on Monday, Mr. Webbe reminded the public it was the rainy season and they should do everything possible to rid their surroundings of breeding areas for the Aedes Aegypti Mosquito.
"We want to appeal to the general public to do what is necessary to prevent the breeding of the Aedes Aegypti Mosquito which is responsible for dengue fever. These mosquitoes are regarded as domesticated, reason being they live in and around our homes.
"Tins and bottles just on the outside of your premises, old tyres, old washing machines, old refrigerators, old stoves and so on all these can catch water and breed mosquitoes. So we want persons to get rid of those containers to prevent the breeding of the mosquitoes. If left undisturbed between eight and 11 days, you can have adult mosquitoes. The strange thing is only the female mosquito bites and it has to get a blood meal before it can lay fertile eggs," he said.
So far the Public Health's vector control programme has been directed at the areas where the dengue cases have been identified but according to Mr. Webbe, the plan is to get the information to the community through public education my way of the churches and other public gatherings.
He explained that they had not engaged in any fogging exercises at the moment but were emphasising source reduction of mosquitoes.
"Our plans are to get the information out through the churches and in the community. We are looking at source reduction as oppose to letting it get to the point where we have so many adult mosquitoes that we have to do fogging, something that we would prefer not to get involved in.
"So we are looking at the educational part of it in terms of getting the message across to our people and asking them to take the necessary action to prevent the influx of mosquitoes," Mr. Webbe said.