Small Business Sector on Nevis to receive more assistance from Nevis Administration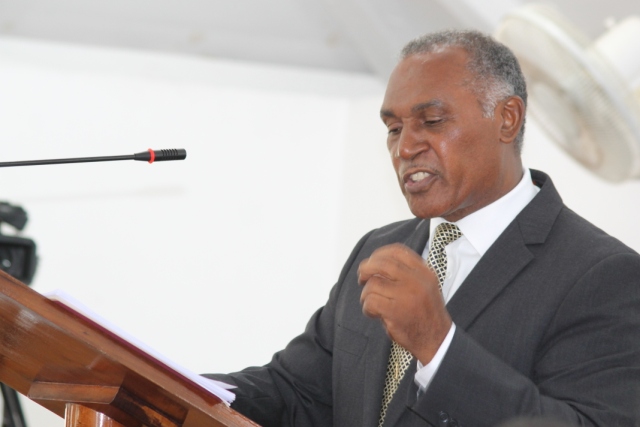 NIA CHARLESTOWN NEVIS (DECEMBER 10, 2015) — The Small Business Sector on Nevis will continue to receive assistance from the Nevis Island Administration in 2016 through the launch of a new initiative that would provide financial assistance.
Premier of Nevis and Minister of Finance in the Nevis Island Administration (NIA) Hon. Vance Amory said the Administration will launch its Small Grants Micro Business Programme through the Small Enterprise Development Unit (SEDU) for 25 persons who are unable to find gainful employment and wish to become fully engaged in starting their own micro organisation as their source of income.
"These individuals, having submitted an appropriate business plan, will gain access to low cost funding to a maximum of $5,000 at one percent interest over a period of two years, towards the purchase of start-up equipment.
He said it is the expectation that with time, these entities would grow into much larger business entities which can access loan funding to further their expansion.
The Premier stated that the administration continues to promote the development of the sector through the a programme administered by SEDU. He said micro businesses receive start-up capital to enable them to grow and migrate into medium size business.
He said the recently launched Fresh Start Programme, offered through the Development Bank of St. Kitts and Nevis, offers another opportunity for young entrepreneurs to access funding to start their own business. The programme is designed to assist young people with converting their creative ideas into entrepreneurial opportunities.
Mr. Amory noted that in 2015, the applications for new business licences across a variety of sectors continue to increase with the retail trades and services being the dominant area of consideration.
For the period January to September, 172 business licences were issued compared to 161 for the corresponding period in 2014 with the service sector being the dominant area of interest.
He said the small business sector is one of the most important aspects of the economy of Nevis and SEDU continues to encourage entrepreneurship and independence while steadily creating meaningful employment.
Mr. Amory described the trend as heartening and one which demonstrates that the people of Nevis are now developing the entrepreneurial attitude and taking advantage of opportunities offered by the growing strength of the island's economy.