Summer Job Attachment interns on Nevis urged to make use of all opportunities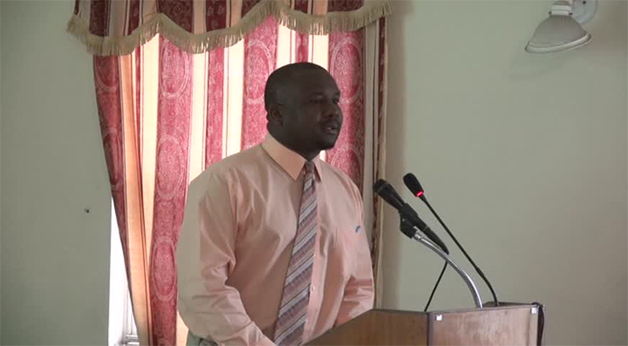 NIA CHARLESTOWN NEVIS (July 01, 2014) – More than 60 prospective interns drawn from the island's secondary schools will be better prepared for the world of work when they conclude a two-day workshop on July 01, 2014. The event which was hosted by the Department of Youth and Sports at the Red Cross conference room on Chapel Street, came before the onset of the annual Summer Job Attachment Programme.
Permanent Secretary in the Ministry of Social Development Keith Glasgow at the start of the training session, urged the 2014 participants to make use of the opportunities which came with the attachment programme.
"This Job Attachment Programme provides you with an opportunity to gain and develop knowledge and skills that are current, that are relevant for the world of work. In the world of free agency, the successful career will be built on maintaining flexibility and keeping skills and knowledge up to date…
"Regularity and punctuality are key in any work environment. You would be rewarded for those. I also wish to tell you, for some of you, this may be your first opportunity on a job. Let me tell you. First impressions still count. In fact research has shown, that that is exactly the case," he said.
Glasgow also told the participants in the words of Steven Robins an author on organisational behaviour that each of them was individually responsible for whatever career path they chose.
"Know yourself. Know your strengths and weaknesses. What talents can you bring to an employer? You have to know what those talents are. Personal career planning begins by being honest about yourself. Manage your reputation. Without appearing to be bragging, let others both inside and outside of your organisation know about your achievements. Make yourself and your accomplishments visible.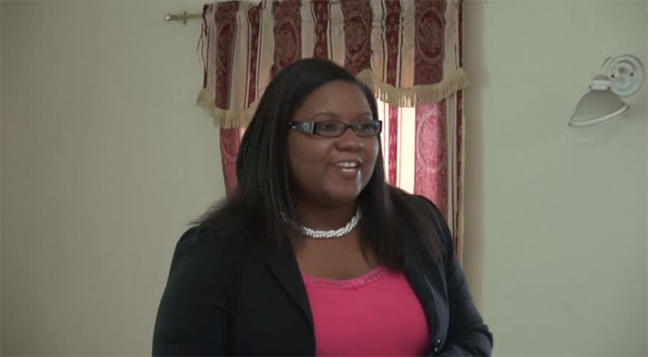 "Build and maintain network contacts and this job attachment experience will provide an ideal opportunity for you to do so. In the world of high mobility, you need to develop contacts, you need to attend conferences and you need to network at social gatherings. Network so that you can benefit sometime in the future," he said.
In addition, Glasgow told them that they should stay current within their competencies and to document their achievements along the way.
"Balance your specialist as well as your generalist competencies. You need to stay current within your technical specialty but you also need to develop the versatility needed for a changing work environment. Overemphasis in a single functional area or even in a narrow industry, can limit your mobility. So learn as much as you can during this experience and other experiences that you may have.
"Document your achievements, very important for your resume development. Employers are increasingly looking at what you have accomplished rather than the titles you have held. Seek jobs and assignments that would provide increasing challenges that will also offer objective evidence of your competencies," he said.
In conclusion, the Permanent Secretary told the participants that they should always keep their options open.
"Keep your options open. Always have contingency plans prepared that you can call on when you need to. You never know when your group will be eliminated; when your department would be downsized; your project can be cancelled or your company can be acquired in a takeover. Those are realities you have to prepare for and so, hope for the best but be prepared for the worst. It is a cliché but it is still very good advice," he said.
Meantime, Zahnela Claxton, Coordinator of Youth Development in the Department, spoke about the Programme and noted that the Programme was in its 11th year and was an initiative by the Nevis Island Administration in partnership with the private sector to offer young people an opportunity to have hands-on experience in the work place.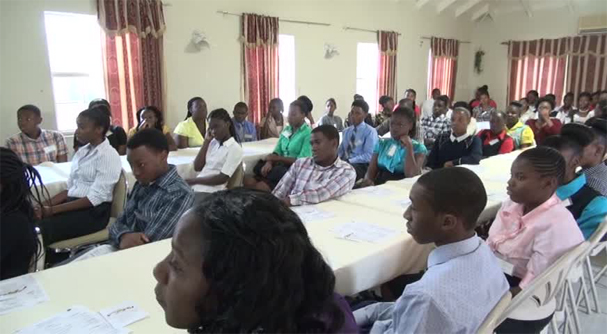 "The programme has evolved over the years to adjust to the changes and the needs of the young people and the employers. This year the Summer Job Attachment Programme caters for school leavers from Forms four to six.
"These prospective interns would be exposed to training and education that will contribute to the development of their skills, work ethic and professionalism. We have partnered with several public and private sector establishments to provide opportunity for prospective interns," she said.
The topics the participants were exposed to included customer service, communication in the workplace, professionalism, money management and resume writing mixed with a number of interactive group activities.