TDC Runako Morton Primary School Cricket Tournament 2023 gets underway in Nevis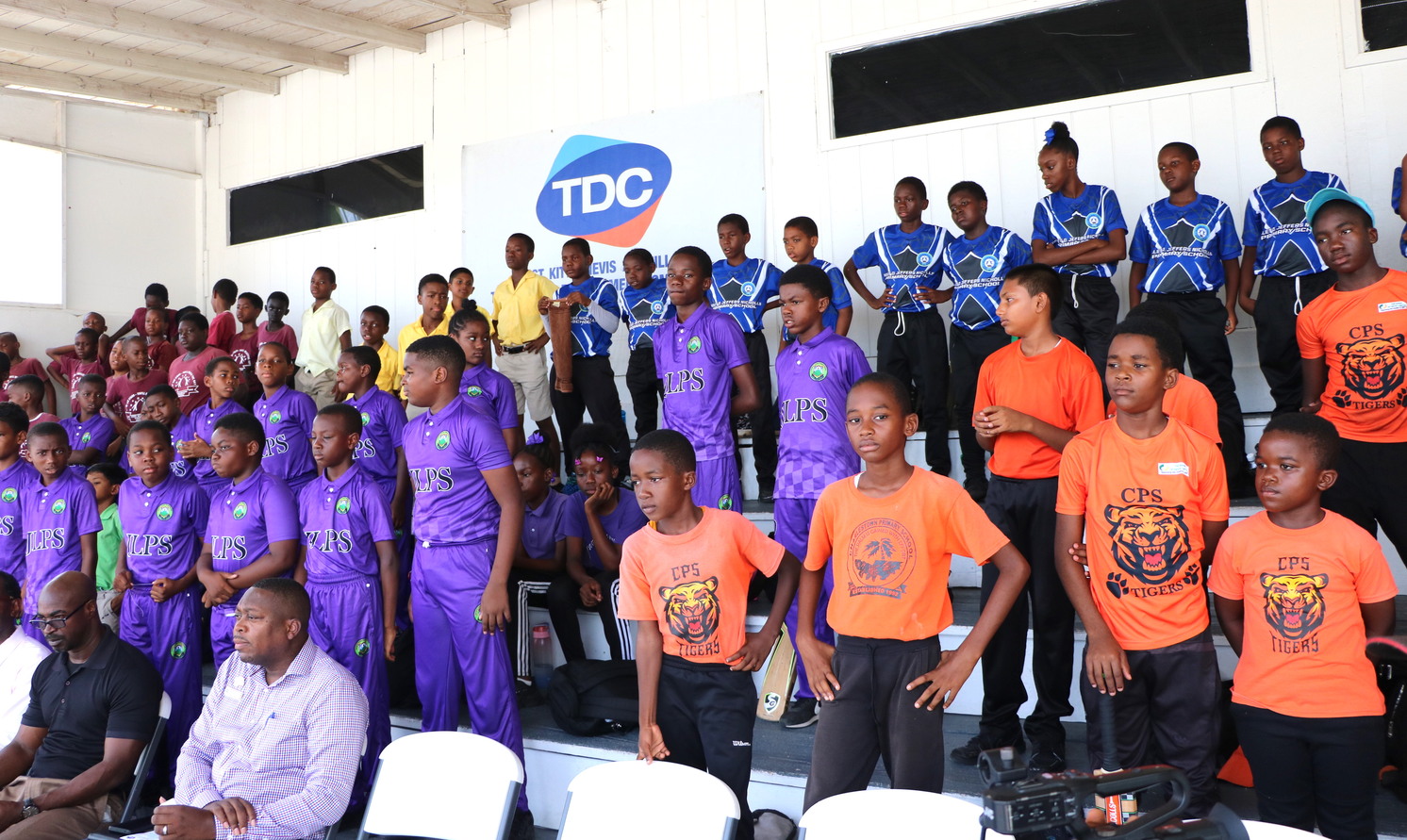 NIA CHARLESTOWN NEVIS (June 22, 2023) – Six schools are vying for the top spot in the 2023 TDC Runako Morton Primary School Cricket Tournament, currently underway in Nevis.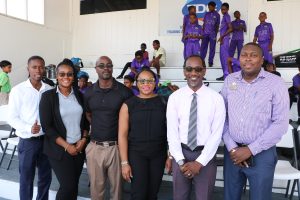 The opening ceremony, chaired by Sports Officer Mr. Aljay Newton, was held on June 21 at the Elquemedo Willett Park, with boy/girl teams from Elizabeth Pemberton Primary, Violet O. Jeffers-Nicholls Primary, Charlestown Primary, Ivor Walters Primary, and Joycelyn Liburd Primary and reigning champions St. Thomas Primary eager to take to the field.
Mr. Kevin Barrett, Permanent Secretary in the Ministry of Education in the Nevis Island Administration (NIA) said it was an honour for the Ministry to collaborate with the Department of Sports to organize the tournament, named in honour of the West Indies Cricketer, Nevisian Runako Morton.
"We are looking at you to continue that legacy. No doubt there are others of you …who could also make a significant contribution to our cricket in years to come. So the Ministry of Education is indeed happy that we are putting this tournament on so that you as youngsters even at this age can have an opportunity to showcase the new talent that you are now honing, and I want you to see it as just the start of great things to happen."
President of the Nevis Cricket Association, Mr. Carlisle Powell, said the association is excited about the tournament, as it will help them to unearth new talent to represent Nevis and go on to play at an international level.
"It will help us to see where the next players are coming from, so I'm looking forward to seeing these matches. I will come to watch you, make sure that you're doing good, and make sure that you emulate the players who have gone on before from primary school cricket to play for the West Indies. You heard about Runako Morton, he came out of the Joycelyn Liburd Primary School, went all the way to the West Indies team. He was followed by Kieran Powell, who came out of the Joycelyn Liburd Primary School and went all the way to the West Indies team. We want to see more of you doing that," he said.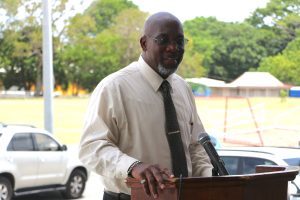 Mr. Thyrone Hendrickson, representative from the main sponsor TDC Group Limited, said the company was proud to be supporting the youth tournament now for 28 years. He said as TDC celebrates its 50th anniversary this year, the focus on youth and sports "continues to play an integral role on our corporate social responsibility agenda. From the onset we understood the value and impact this contest plays in helping to inspire as well as harness the individual collective potential of our promising young cricketers."
Also in attendance were Ms. Midge Morton, sister of Runako Morton, Mr. Brian Dowe, Deputy Director in the Department of Sports, match officials, and members of the island's cricket fraternity.
Matches will be played at the ETW Park, Zion Playfield and VOJN Playfield. The top two teams will go on to play against the top two teams on St. Kitts, after which the winner will get an opportunity to play in the Cricket West Indies Republic Bank "Five For Fun" Tournament in St. Lucia.