"The Seniors of Nevis are Happy" says Coordinator Hendrickson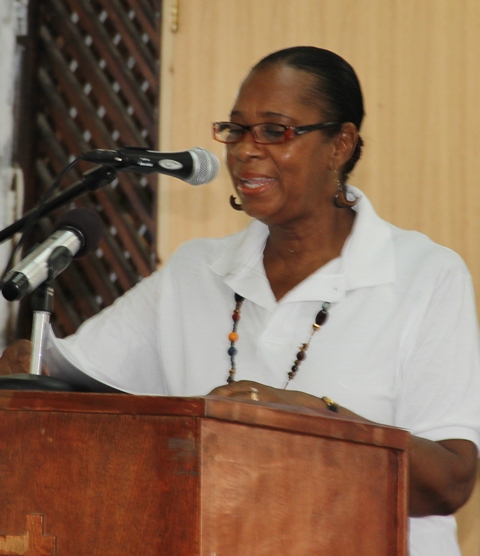 NIA-CHARLESTOWN, NEVIS (October 26TH, 2011) —
"Our older persons are happy. The seniors of Nevis are happy," said Mrs. Garcia Hendrickson at the Oct. 3RD seniors' mini concert at the Methodist Church Hall in Charlestown.
Mrs. Hendrickson's statement was backed by melodious singing, rhythmic dancing and entertaining dramatic presentations of Nevis' senior citizens whose concert formed part of the October observance of International Month of Older Persons.

Among the issues discussed by Mrs. Hendrickson, who serves as Coordinator of the Senior Citizens Division within the Department of Social Services, was the need for all Nevisians to properly care for the elders of Nevis.
"As a people, we owe it to our older persons to care for them, to be patient with them, to listen to them, to talk with them and not at them, to forgive them, to protect them, to feed them properly, to understand them and to encourage them in the Lord," she admonished, adding that older persons were also expected to respect their peers.
"Some of you might not be as challenged but it is important that you exercise patience, love and tolerance yourselves," she said to the seniors.
As Coordinator Hendrickson expounded on the theme "getting and staying active in later life," she spoke of the many activities that had been facilitated through her division. Among the activities were zumba and steel pan classes, birthday recognition ceremonies, island tours, beachnics and "uplifting and spiritual devotional sessions."
The Nevis Island Administration's Hot Meals Programme, that caters to more than 68 senior citizens, was also mentioned.
Mrs. Hendrickson and the seniors, through applause, publicly showed appreciation to the Honourable Hensley Daniel and his staff at the Ministry of Social Development, noting that "the Nevis Island Administration, under the leadership of Minister Hensley Daniel, continues to make provisions for the seniors through several programmes and policies."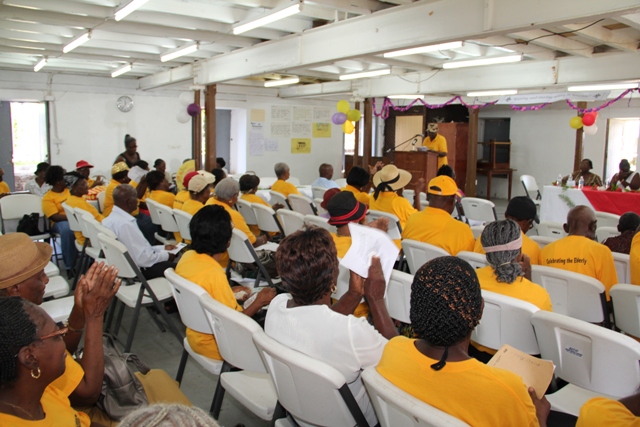 Among the dignitaries present at the mini concert were Minister of Social Development the Honourable Hensley Daniel and his Permanent Secretary Mr. Alsted Pemberton and Director of Social Services Ms. Sandra Maynard.