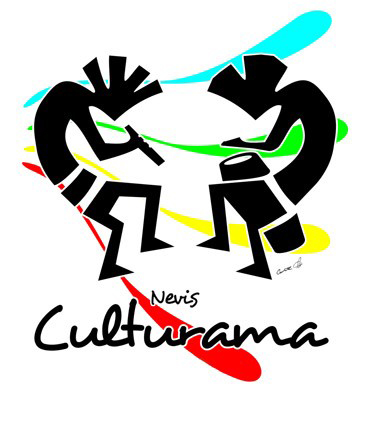 Revelry! Splendor! Creativity! It's Culturama 40!
---
PROFILE OF MR TYRONE O'FLAHERTY
Esteemed Patron for Culturama 40
Mr. Tyrone O'Flaherty better known in the calypso circles as Bahowlah the Meek and more recently as Sack Cloth and Ashes was born in New Castle Village, St. James' Parish Nevis on November 16th 1952. He received his early education at the Combermere Primary School, then the Charlestown Secondary School and later at the Basseterre Senior High School.
After leaving school Tyrone took up a career in teaching at the Basseterre Senior High School for a short period before being transferred to the Charlestown Secondary School where he taught French and Spanish until 1972 when he left for Barbados to pursue studies at the Universality of the West Indies where he successfully read for a Bachelor of Arts degree in French and Spanish.
Tyrone returned to Nevis in 1975 and resumed his post at the Charlestown Secondary School but migrated to Montserrat in 1976 to continue his teaching career at the Montserrat Secondary School.
In 1980 he returned to the Federation and worked at Caribbean Shoe Manufactures St. Kitts and later at Tropical Shipping as Island Manager for St. Kitts and Nevis. In 1997 Tyrone returned to Nevis and was employed as Manager at the Nevis Housing and Land Development Corporation. In 1998 he was transferred to the Ministry of Communications and Works as Permanent Secretary and worked in that position until 2000. From 2000 to 2006, he served as Permanent Secretary in the Ministry of Culture as well as Chairman of the Nevis Culturama Committee.
From an early age Tyrone developed a passion for drama and poetry. While attending the Charlestown Secondary School he wrote a short skit that was dramatized during one of the school's concert. He joined the Nevis Dramatic and Cultural Society (NEDACS) in 1973. The following year he acted in the first Culturama dramatic presentation entitled "The Tout" and played the part of Old Mulley. Tyrone became a regular actor for NEDACS in subsequent years by which time he had become one of NEDACS leading stage personalities. He has published several poems in many of the early Culturama booklets, including the first booklet in 1974 using the African inspired nom de plume Kisumi Chikulu.
Tyrone recalls that when he was about 12 years old he developed a liking for the calypso art form. He was inspired by the likes of the Mighty Sparrow and the late Lord Melody. He remembers having a book in which he would write the lyrics of the popular songs of the day and learn them all. He still remembers the lyrics to some of the popular calypsos of long ago. When he was in fourth form, Tyrone made his first appearance on stage as a calypsonian, singing under the name of Lord Magnus during a concert that was put on by the school to raise funds to send a cricket team to St. Kitts. Tyrone entered the first ever Culturama Calypso Competition as Bahowlah the Meek in 1974 and placed first runner up. He was also first runner up in 1975 and 1977. He was twice crowned Culturama Calypso King in 1976 and 1978. In 1978 he was credited for his invention of the Cadre beat, the only modern indigenous Nevisian beat which pulsated throughout his hit song 'Culturama Fever'. Some of his other hit tunes include 'Cultural Extinction', 'Cadre Take Over Now' and 'Party Ting'. The jingle that was used to promote Culturama 2002 was composed and performed by Tyrone himself and still remains one of the top jingles to have been produced for Culturama. He prides himself on being an accomplished guitarist as he would first pick up his guitar and create a melody to which he would later fit the lyrics of a calypso. He has penned many calypsos for local Nevisian calypsonians. Presently, he is working on a compact disc recording which will have a rich blend of cadre, soca and witty calypsos.
BTM, as he is now popularly known by many, has been an outstanding MC, thrilling many audiences with his carefully crafted witty rhymes and riddles at Culturama shows such as the Ms Culture Queen Pageant and Senior Kaiso Contest.
Let us salute Mr. Tyrone O'Flaherty, aka Bahowlah the Meek, Sack Cloth and Ashes, Oghorm, Esteemed Patron of Culturama 40!