NIA committed to reducing crime on Nevis; Security remains number one priority, says Premier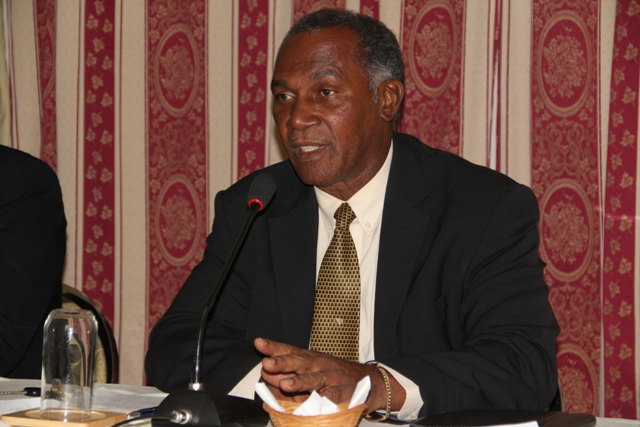 NIA CHARLESTOWN NEVIS (MARCH 18, 2014) – Premier of Nevis in the Nevis Island Administration (NIA) and Minister responsible for Security on Nevis, Hon. Vance Amory pledged his administration's commitment to reducing crime on Nevis by affording police officers more training and providing students with more extracurricular programmes.
Mr. Amory made this comment during a town hall meeting at the Red Cross Building on March 13, 2014 where alternatives to reducing crime on the island was the highlight of the evening.
"My appeal to us is to say that there are alternatives. Government can provide the environment. We can do our refocusing in education, and we can provide social programmes which we have, cultural programmes, skills training, employment opportunities, investments but all that could be lost by one or continued escalation in criminal activity, he said.
The Premier further stated that as Minister of Education, measures have already been put in place in the education system to combat the rise in crime on the island through education and guidance counselling.
"We have to look at the school and as the Minister of Education, I have sought to refocus our educational process or system on working with our children to create in them a greater awareness of their importance in society, and to create in them a greater awareness of their self-importance and self-awareness.
"We have increased counselors in our school and I said that I've been trying to refocus the efforts of our teachers so that they can work on the self-discipline of our children, provide also alternate information, alternate activities for them so that they cannot engage in disruptive behavior," he said.
During his remarks Mr. Amory stated that as a government, the NIA would have to provide programmes as alternatives to deviant behavior.
"For the government, it means that we have to provide the programme, the training for our people, provide the environment in which our people can begin to look at what role they must play in the matter of ensuring National security and stability and safety in our country," he said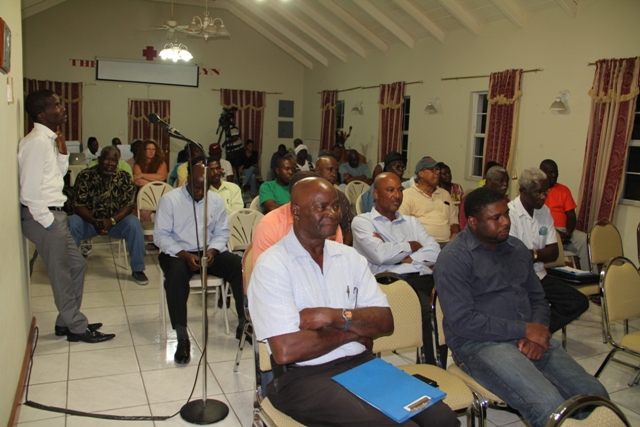 Mr. Amory stated that in addition to the programmes available to students, training police officers in crime prevention is also significant in reducing crime.
"Our efforts, to support the police, to get them trained in how to prevent crime, how to work with the community, is one effort, our effort to work in connection with the private sector.
"This is a very challenging time for us and one of the fundamental issues which we want to establish and that is in an island nation like Nevis and a Federation like St. Kitts and Nevis, we cannot take the issue of security, lightly. It is absolutely essential that security becomes, remains our number one priority…In looking at establishing and maintaining our fight against crime, the Nevis Island Administration is committed and will continue to commit itself to supporting the police," he said.