ACP calls on parents to 'be more responsible' to turnaround crime on Nevis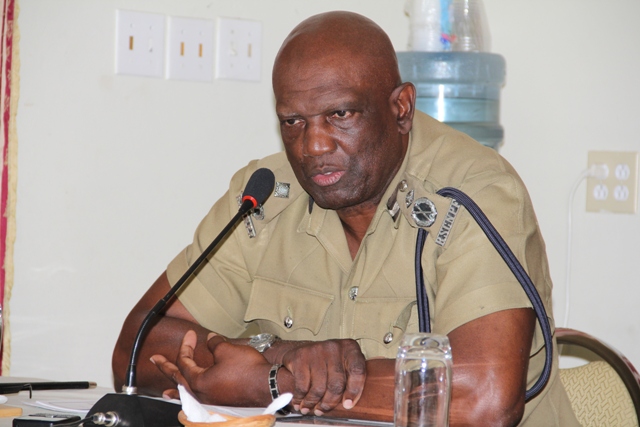 NIA Charlestown, Nevis (March 18, 2014) –Assistant Commissioner of Police (ACP) Robert Liburd urged parents to be more responsible with their children and encouraged the community to unite to combat criminal activity on Nevis.
These remarks came at a joint town hall meeting hosted by the Nevis Island Administration and the High Command of the Nevis Division of the Royal St. Christopher and Nevis Police Force at the Red Cross Building on March 13, 2014.
"If we are going to make a turnaround in the crime situation in this country, it's going to need everybody on board. Parents are going to have to get more responsible and do what they have to do properly if we are going to make a turnaround in the crime…
"Crime is not for the police only, it is for all of us and if you're going to be enablers then you're going to be fighting against the system then you are helping, you are promoting what is happening in this country.
"These are some of the problems…where the enablers some of those kids, same school children, those are the ones who move the guns and the drugs and the other contrabands and fool the police because when we are focusing on certain key people, the enablers, parents too, parents too, moving the stuff for these guys and so that helps to compound the problem that we are having.
"Look at your kids, your sons and daughters, and look at the kind of phones they have. They're not working and they have the latest Galaxy…I pass and I see the school children. I watch them carefully. They're not even looking at the traffic anymore because they are busy doing at all kind of things on their phones and it's a Galaxy they have. Find out where they get that and you really mind because you see them with their galaxy and you don't even look," he said.
Meantime, ACP Liburd stated that another solution to combat crime on Nevis is share information in relation to crimes committed through the Crime Stoppers Programme, an anonymous tip line he was instrumental in introducing to the Federation.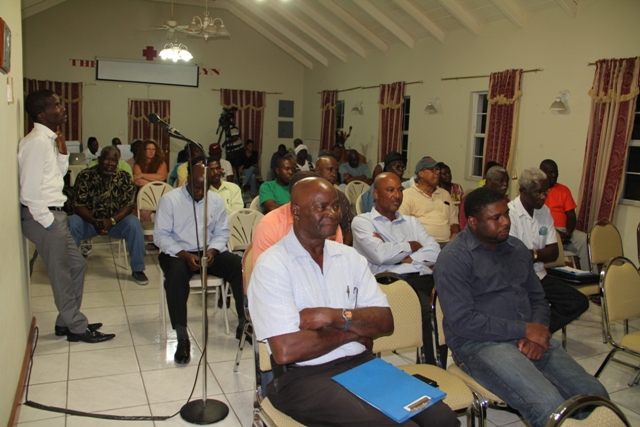 "This system provides for you to give information without your identity being known…All you have to give is the information as to what you know happened. Upon making that call, they will give you a four-digit number. You will call back within 30 days to find out the information you passed on, what happened to it."
"I would want you to use this and provide us with the information that we so need in order to help us to make a difference when it comes to crime here on Nevis, in the country,"he said.
Liburd assured the general public that they will be using similar forum in an effort to engage the community and reduce crime on Nevis.
"In terms of the crime situation we want things to turn around, we want everybody to live peaceably in this country we want the visitors to come and be able to enjoy the country and feel happy upon their return home, that they had a good time here in Nevis," he said.