Nevis Culture Minister reveals Culturama Patron, launches calendar of activities for Culturama 40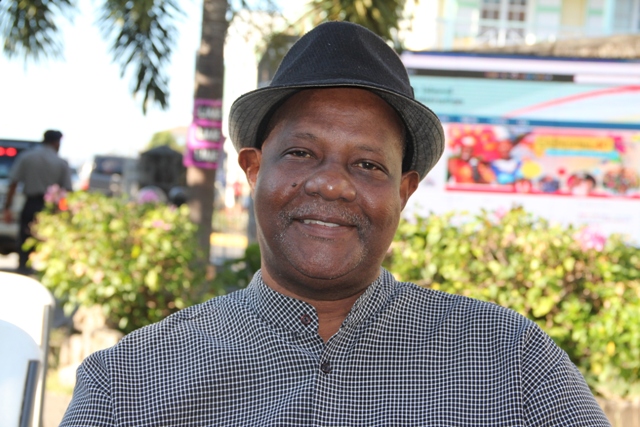 NIA CHARLESTOWN NEVIS (MARCH 14, 2014) – The patron for the 2014 Nevis Culturama Festival was introduced and the calendar of events for the Culturama 40 celebrations officially launched by Deputy Premier and Minister of Culture, Hon. Mark Brantley on March 13, 2014 at the gardens of the Cotton Ginnery Mall.
At the unveiling ceremony dubbed "140 to C40," Executive Director for the Nevis Culturama Festival Secretariat, Antonio Liburd, explained the significance of hosting the activity.
"Today marks 140 days before the start of the Culturama weekend of August the 1st so today we are going to be counting down to the August 1st weekend…We invited you here to be a part of this memorable and momentous occasion. Culturama 40 will be the biggest event ever to be staged on Nevis," he said.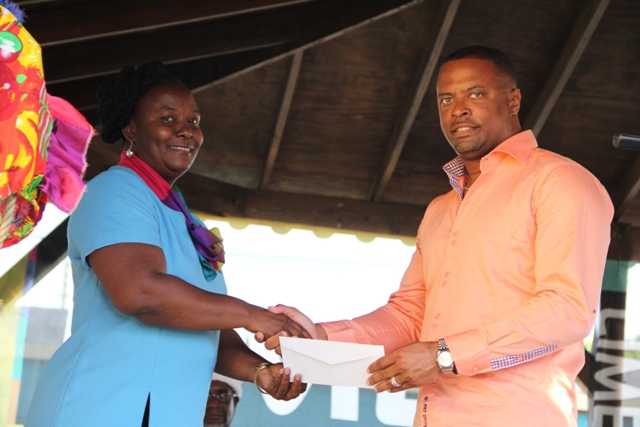 At Thursday's ceremony, a $250,000 sponsorship donation to go towards the 2014 and 2015 Nevis Culturama Festival was also handed over by Lornette Powell, representative for Culturama 40's platinum sponsor, LIME, to the Culture Minister who accepted on behalf of the Culturama 40 Central Committee.
Minister Brantley also unveiled the calendar of activities for Culturama 40 which is scheduled to commence on July 24th and conclude on August 5th 2014, while the new Culturama website, www.culturamanevis.com, where the calendar of events has been posted, was launched by a member of the Marketing Sub-Committee for Culturama 40, Huey Sargeant, who described some of the site's features as the audience viewed on a special screen set up for that purpose.
Meantime, a profile of the patron for Culturama 2014, Tyrone O'Flaherty, was also read by Minister Brantley, who commended O'Flaherty on receiving the much-deserved honour.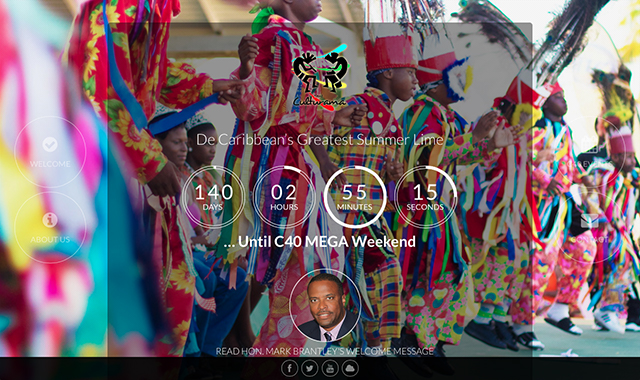 "We had lots of suggestions, lots of ideas but I believe that at the end of the day only one person really stood out in terms of the consideration that was applied…What makes him stand out and what we believe, above all others, is that he is credited for inventing the Cadre beat, the only modern Nevis beat," he said.
O'Flaherty, in response, said he was delighted to have been chosen to be this year's Culturama patron and promised to remain active in Culturama activities.
"I am delighted to have been selected to be the patron for the 40thanniversary of Culturama. Forty years have passed. I have been involved in every single year for Culturama…It really humbles me and makes me feel that I owe a debt of gratitude to Nevis. So I promise you I will not stop being a part of culture. Culture is in my bones and I will be a cultural person until the day I die," he said.