UNESCO Official pleased with NIA partnership to host sub-regional meeting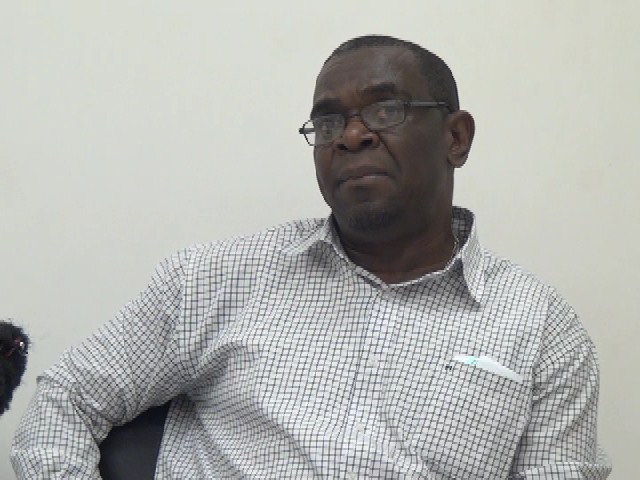 NIA CHARLESTOWN NEVIS (February 12, 2013) —
Secretary General of the United Nations Educational Scientific and Cultural Organization (UNESCO) in St. Kitts and Nevis Mr. Antonio Maynard, says his organisation is pleased to partner with the Nevis Island Administration (NIA). His comment came when he delivered remarks at a recent press briefing to launch a high level environmental policy conference slated for Nevis in from May 15-16, 2013.
Mr. Maynard explained that the Conference which will be held under the theme "Supporting Environmental Policy Formulation and Planning in the Caribbean Region" would bring together delegates from throughout the Caribbean Region.
"UNESCO National Commission is very pleased to be partnering with the Nevis Island Government through its Ministry of Physical Planning in hosting this very important and timely conference.
"We are expecting approximately 25 overseas delegates to attend this conference. These include government ministers, government officials, Caribbean Community (Caricom) and Organisation of East Caribbean States (OECS) officials as well as civil society and Non Governmental Organisations (NGO) groups as well as other United Nation (UN) agencies," he said.
According to Mr. Maynard, the conference the main purpose behind the conference is his organisation's support for CARICOM and member states in strengthening their capacity in social science data production and the use of evidence-based policy formation and planning for sustainable development.
The UNESCO Official expressed hope that certain key discussions would be held during the conference in their bid to sensitise the Federation's public on climate change and related matters.
"We hope to validate and discuss certain main reports commissioned by UNESCO at this conference. At the end of the day we are hoping that we can in fact sensitise the general population of St. Kitts and Nevis but Nevis in particular, on the issue of climate change and environmental policy formation, as we move forward to adopt to climate change and to promote its policies accordingly," he said.
The conference will be led by co chairpersons of the Implementation and Planning Committee qualified Natural Scientists – Environmental Officer in the Department of Physical Planning, Natural Resources and Environment in the NIA Ms. Claudia Walwyn and Dr. Dr. Leighton Naraine.