US based Cardiologist/Internist to conduct public sessions on Nevis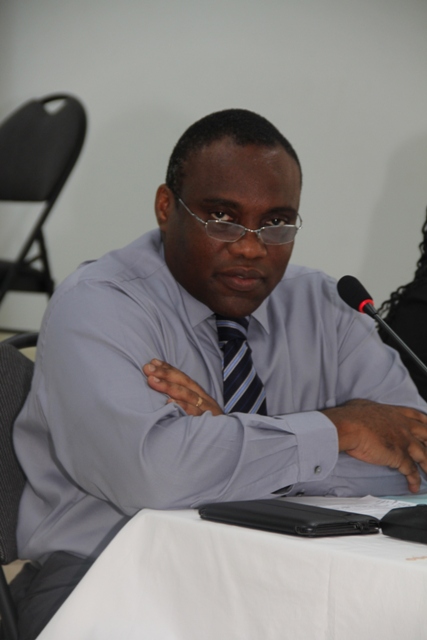 NIA CHARLESTOEN NEVIS (July 04, 2014) –Nevisians with heart conditions will benefit from a visit by United States of America-based Cardiologist/Internist Dr. Charlie Rouse when he leads a medical team to Nevis from July 7th to 11th, 2014.
Acting Medical Chief of Staff at the Alexandra Hospital Dr. John Essien said on a recent Nevis Television episode of Health Matters, a programme produced by the Ministry of Health in the Nevis Island Administration, that the visit will come ahead of a proposed visit later this year in September.
"This visit is in addition to his already proposed visit in September. He has also added a week's line-up of events for July, during which he would also follow up on the patients he saw last year. Also with the addition of two pieces of equipment which he will bring and donate to us, [he will] do additional tests on some of those patients with complicated heart problems.
"One particular test is the cardiac stress test in which the heart is subjected to a particular load of work and the results can be seen on an ultrasound machine. So he has been quite generous in making available this equipment to us. We are looking forward to working with him. We have already contacted our physicians in the community both private and public if they do have patients that fall in this category to come forward and refer them to him during his short stay," he said.
According to Dr. Essien, the first visit Dr. Rouse made to Nevis along with a small medical team was in September 2013, during the observance of Caribbean Wellness Month. At that time, he noted, the cardiologist had offered to try to maintain an ongoing relationship with Nevis to identify patients on the island with cardiac or heart complaints who he could assist with treatment locally and indicated his willingness to coordinate treatment overseas, if necessary.
The acting Medical Chief of Staff explained that during Dr. Rouse's visit in July, he would be conducting general medical check-ups and educational sessions.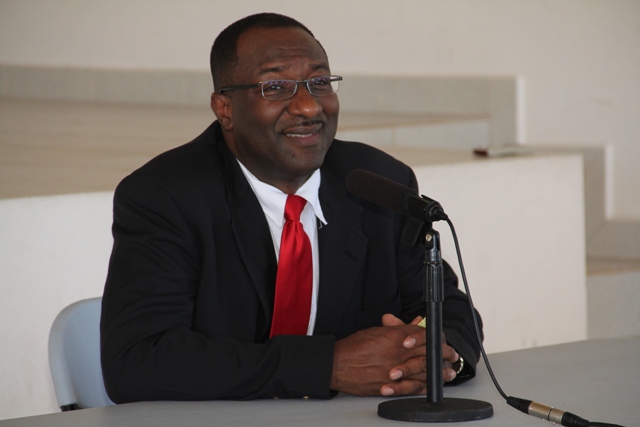 "Generally he would be conducting general medical check-ups in the districts and a lot of educational sessions which is always needed. We are never going to get enough of it even though we do our part here locally but one of the things we want to do is encourage any visiting team coming to Nevis, we want them to participate and encourage interaction with the public in terms of educating them in whichever medical area they specialise in," he said.
However, Dr. Essien explained that diabetes and hypertension were diseases that were an endemic on the island and as such, the potential for heart problems was of major concern, since the heart was one of the organs which those diseases affected.
He added that only patients who had already been diagnosed with specific heart conditions would be referred to the cardiologist.
"The only thing that we have to emphasise is that in terms of the heart or patients with heart problems, these have to be patients who have already been diagnosed with the specific heart problems because we have more than enough personnel and basic screening equipment and technology here locally to pick up those patients, so these patients that have already been seen by the doctors and they have been identified to have certain issues and most of them, if not all, are already on treatment.
The only thing left, is just to have the additional monitoring, if possible, and like I said, the addition of the possibility of the cardiac stress test and the echocardiogram, it brings the monitoring management closer to home so patients really don't have to go too far to get these things done," he said
Supervisor of Community Health and Nursing Services Nurse Jenevie Daniel who accompanied Dr. Essien, spoke to the schedule of planned events for the July visit.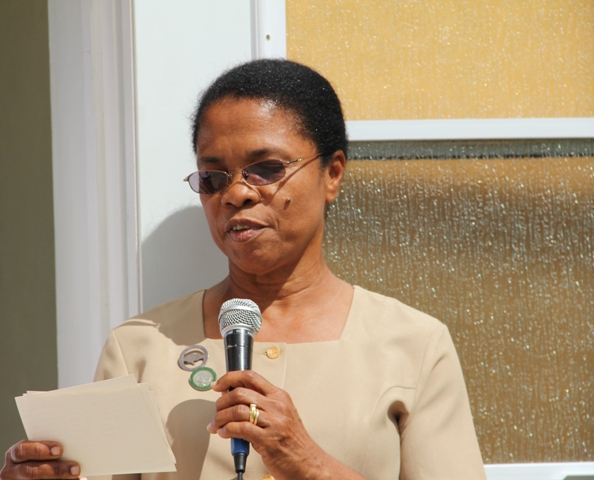 She urged members of the public who intend to attend the morning sessions and needed their blood sugar taken to fast from midnight, not to eat, drink nor take any medication. However they were advised to take along their breakfast and medication which they could take after the test.
The sessions would include education, cardiac assessment, blood pressure checks, blood sugar tests and Body Mass Index (BMI) calculations.
The first public session will be held on Monday July 7, at the Charlestown Methodist Church Hall from 6 to 8 p.m. On Tuesday July 8, the session will be at the Franklyn Browne Community Centre at Combermere from 9 a.m. to midday. The next session will be held on Thursday July 10, at the St. Paul's Anglican Church Hall from 9 a.m. to midday and the last session will be held at the Old Baptist Church in Ramsbury from 6 8 p.m. on Friday, July 11.