Venezuela can count on support of government and people of SKN, says Foreign Affairs Minister Brantley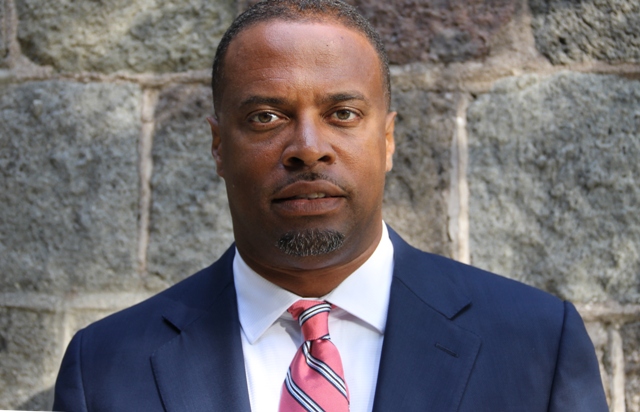 NIA CHARLESTOWN NEVIS (June 16, 2016) — Minister of Foreign Affairs in St. Kitts and Nevis Hon. Mark Brantley, says the Bolivarian Republic of Venezuela can count on the full support of the government and people of St. Kitts and Nevis in its time of difficulty.
The minister's comments came when he addressed the 46th Organisation of American States (OAS) General Assembly in the Dominican Republic on June 14, 2016. The theme for the three-day meeting was "Institutional Strengthening for Sustainable Development in the Americas."
"Our dear friend Venezuela and her people can count on the full support of St. Kitts and Nevis and her people.
"We are a single family in this our Americas and we must act in unison and with alacrity to fashion peaceful solutions to differences and conflicts which can and will sometimes arise," he said, regarding ongoing unrest in Venezuela.
Mr. Brantley stated that the Federal Government continues to watch with concern the difficulties being experienced in Venezuela.
He said over the past several years, no other country has been as critical to the development of St. Kitts and Nevis as Venezuela, whose hand of friendship extends across the Caribbean Sea and deep into the Americas.
However, Mr. Brantley stated that in spite of the difficulties the rule of law should be respected.
"Let the record show that my government supports unconditionally the people of Venezuela and we call on all actors to respect the rule of law, the constitution and the democratic norms of Venezuela. We, in this hemisphere, hold dear our aspiration to our hemisphere being a zone of peace.
"We therefore expect that any and all difficulties in any member state will be resolved peacefully, through dialogue with all stakeholders both from the body, political and civil society," he said.