We must be proactive in shaping the future of Caribbean Tourism, Nevis Premier says to CTO conference delegates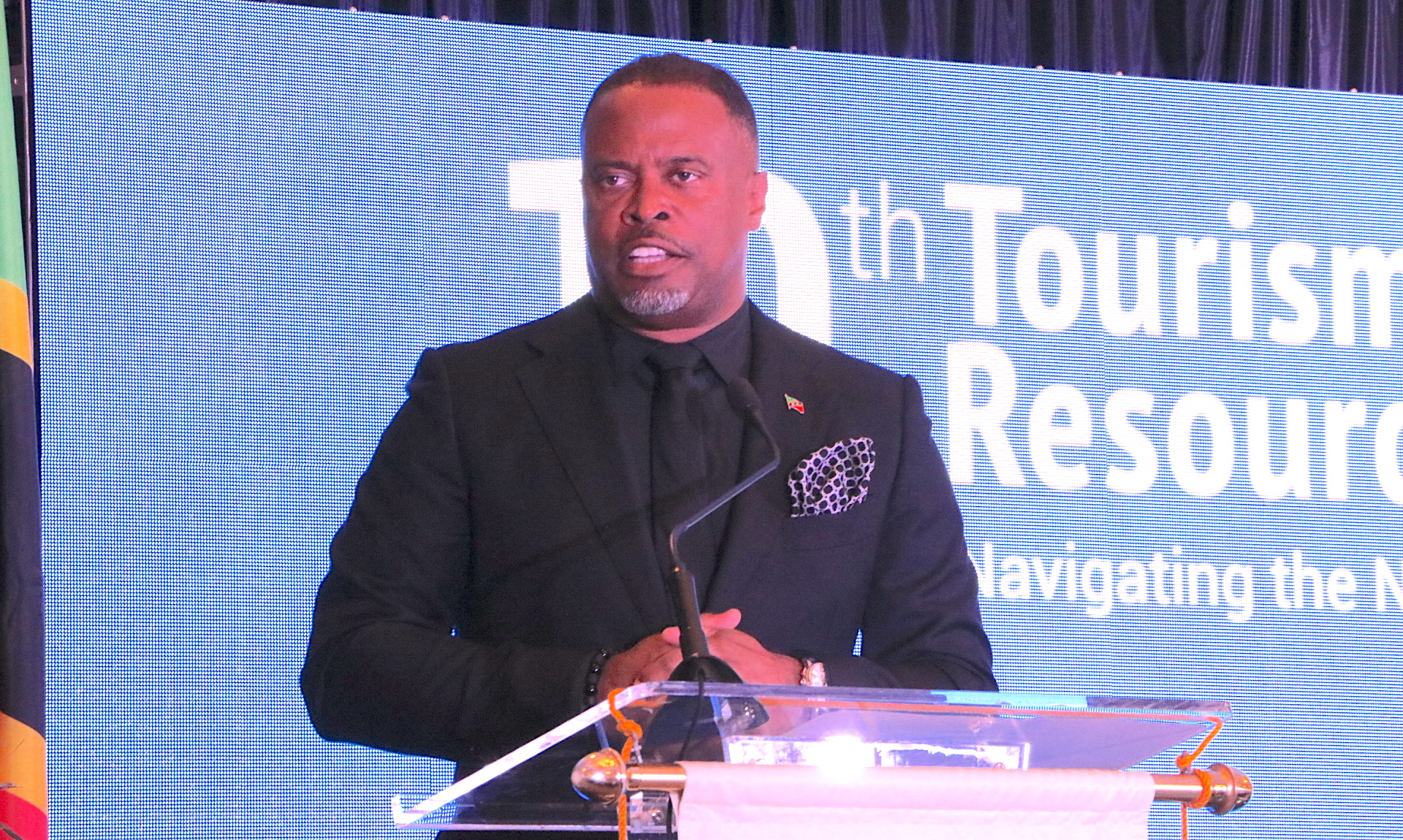 NIA CHARLESTOWN NEVIS (October 30, 2023)- Nevis' Minister of Tourism, the Honourable Premier Mark Brantley says with traditional tourism paradigms rapidly evolving, Caribbean destinations must be forward thinking and adaptable to ensure sustainability and growth.
Premier Brantley delivered welcome remarks at the opening ceremony of the Caribbean Tourism Organisation's (CTO) 10th Tourism Human Resources Conference being hosted at the Four Seasons Resort, Nevis from October 30 – November 01, 2023.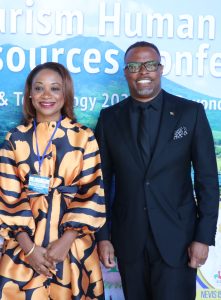 The conference has resumed after a five-year hiatus with the theme: "Navigating the Next Phase of Caribbean Tourism- Talent and Technology 2024 and beyond". Premier Brantley said the theme was extremely relevant and timely as the Caribbean seeks to strike the right balance between two essential but juxtaposed elements- authentic traditional experiences and technology.
"In an ever-evolving world our ability to adapt, innovate and embrace the challenges and opportunities that the future holds is of paramount importance, especially as we try to recovery from the Covid-19 pandemic.
"As we stand on the threshold of 2024 and look beyond the horizon, the challenges we face are complex. We are tasked with preserving the environment that draws visitors to our shores, balancing economic growth with sustainability, and harnessing the transformative power of technology while preserving the human touch that defines Caribbean hospitality. So in a very real sense what we are seeking to embrace is an anathema to that which we are also seeking to preserve, which is that personal touch, and that balance therefore is going to be critical for us to achieve that harmony."
The Caribbean Tourism Organization's new Secretary-General and first female CEO, Dona Regis-Prosper also underscored the need for "a marriage between technology and talent in everything we do".
Keynote speaker Mr. Philip Mondor, President and CEO of Tourism HR Canada, provided insight into the impact of technology in the modern day work force. Highlighting the exponential rise in digital applications across all industries including tourism, he revealed that most occupations have at least 40 percent of skills dependent on having digital literacy.
Some of the other presenters who spoke on the topic of Navigating Technology included Jim Fitt, CEO of Velsoft- and educational technologies company; Dr. Ricardo Neil, Chairman and Founder of the St. Kitts Robotics Association; Quincy Prentice, Chief Information Officer, St. Kitts-Nevis-Anguilla National Bank Group of Companies; and Dr. Todd Brodie, Ph. Dd. a Senior Human Resources Leader.