16 participants officially launched for Culturama 40 pageants; attractive prizes announced
NIA CHARLESTOWN NEVIS (June 17, 2014) –Sixteen contestants for pageants in the upcoming Culturama 40 festivities, were officially introduced to hundreds of persons who had gathered to witness the spectacle on June 13, 2014. The participants made their way on foot, to the apron of the Arthur Evelyn Building in Charlestown, as they danced to the beat of popular local songs.
In brief remarks at the launching ceremony which was dotted with performances, Deputy Premier of Nevis and Minister of Culture Hon. Mark Brantley made a startling disclosure about the top prizes which would be up for grabs by winners of the Miss Culture Queen Pageant and the Mr. Kool and Miss Culture Swimwear competitions.
"For the Miss Culture Queen Pageant this year I believe that you young ladies have a lot to compete for because the winner will walk away with a brand new 2014 Hyundai Accent motor vehicle valued at some $80,000.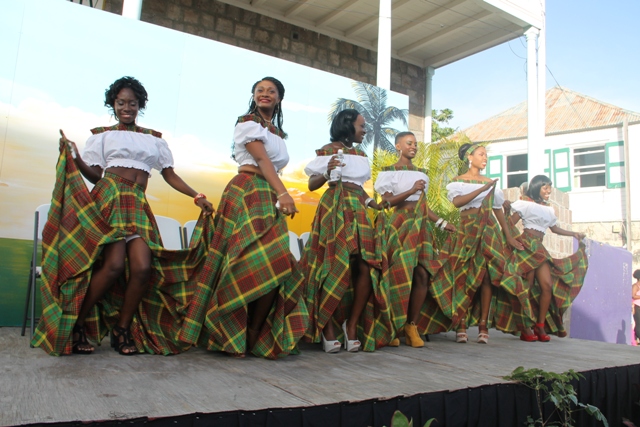 "For Miss Culture Swimwear, I am told that this year you are walking away with a cash prize of $6,500 which is more than double what it was last year and for Mr. Kool you will be walking away with a prize of $6,500, again more than double what it was last year and so we have tried our best to introduce prizes that we think are attractive and that we hope will encourage the participants to go out and do their very best," he said.
The Culture Minister thanked the participants and others who were involved in shaping the upcoming celebrations.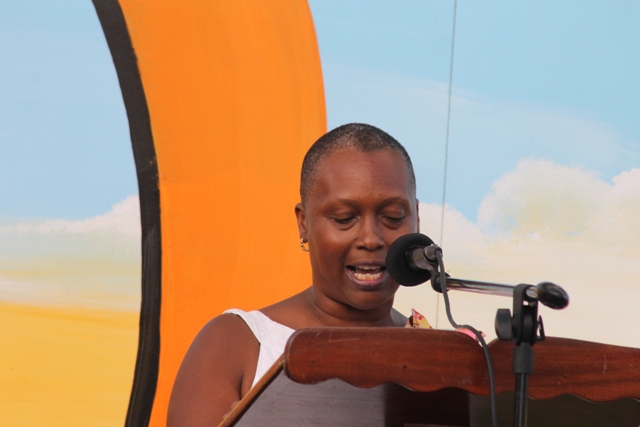 "Congratulations to all of [the contestants] for stepping up to the plate and being a part of Culturama 40. I want to thank the Chairperson Mrs. Deborah Tyrell and Mr. [Antonio] Abonati Liburd who has continued to give tremendous service to Culturama.
"We look forward to a fun-filled Culturama this year. It is 40 years and 40 years of anything is a very long time and this year we are celebrating 40 years of Culturama," he said.
Mr. Brantley also used the opportunity to urge Nevisians to participate in the Culturama 40 festivities which have been twinned with a Homecoming Celebration.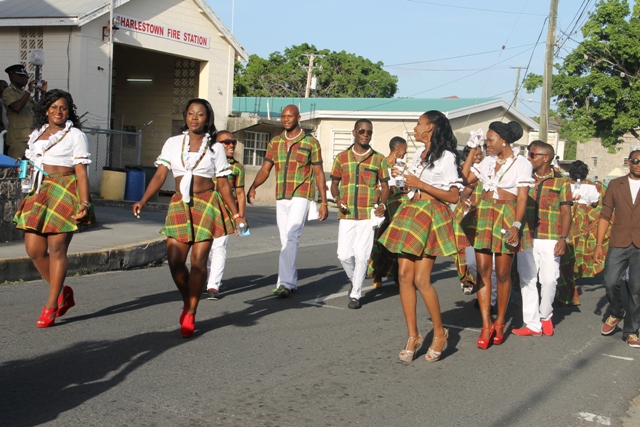 "Ladies and gentlemen, Culturama is our thing. It is our Culturama. This year we have twinned it with a Homecoming Celebration and so we expect hundreds, if not thousands, of Nevisians to descend on Nevis from overseas.
"I ask you to enjoy your Culturama. To go out, enjoy the shows. Enjoy the food. Enjoy the poetry. Enjoy the revelry and the splendour. This is our thing and I want you to go out and have fun. Enjoy yourselves," he said.
The contestants launched for the Miss Culture Queen Pageant are Shaquoya Flanders, Akiesha Fergus, Shariezelle Belle, Hydeia Tyson, Cacella Claxton and Chelsee Liburd. The Miss Culture Swimwear contestants are Patricia Clarke, Shalloyda Hewlett, Marlencia Hanley, Tiffany Richards and Tysha Maynard while the Mr. Kool participants are Lenroy Lescott, Alphonso Henry, Shonroy Caesar, Rohan Jeffers and Kisean Warner.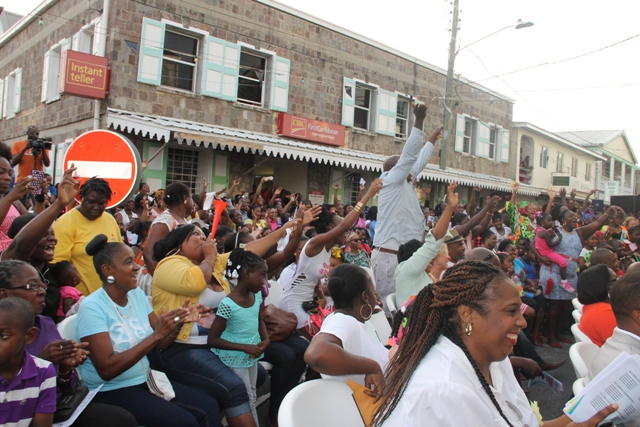 Meantime, in her remarks at the launching ceremony Chairperson of the Culturama 40 Central Committee Deborah Tyrell acknowledged those who created Culturama 40 years ago and others that had taken it to its 40th milestone.
"Life begins at Culturama 40. So at this major milestone, we say thanks to those who had the foresight and courage to not only start it but to keep it going but it's our involvement and continued participation, that will make it great and exciting and memorable. Forty days to C40 people, get ready," she said.
Apart from the traditional events for the celebration, Tyrell noted some other planned activities.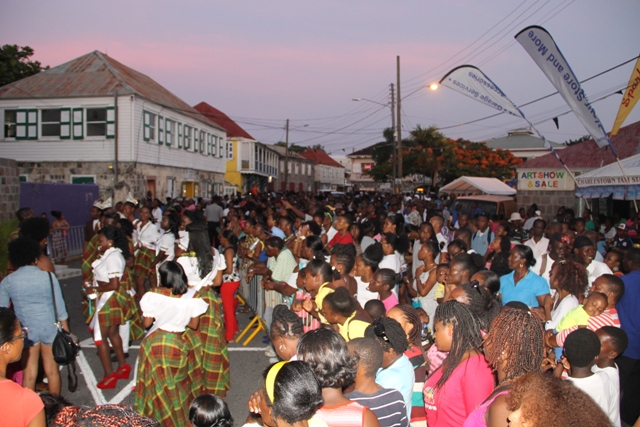 "We can also look forward to the performances of our youth in the Master and Miss Talented Youth and the Junior Kaiso competitions; the sound of our bands in the King of the Jungle Band Clash and our Senior Kaiso competition, where the best of our lyricists will challenge the reigning monarch. Will 'Dis 'n' Dat' and 'Meeko' break their tie? They are locked in at nine wins apiece. Will a woman take the crown or will it go back to Brown Hill? When it's all over, I hope you would have seen it for yourself, sitting right up there in the [Cultural] Complex…
"In addition to these traditional events, look for our Energy Drink Competition, our Internet-based activities like on-line polls and live streaming. The Kore Entertainment All-Inclusive, the lively and sometimes lust-filled Poetry in The Square, the Herbert's Beach Affair and the commemorative magazine," she said.