Acting Premier Hon. Evelyn engages in high-level meeting with UNICEF Representative to the Eastern Caribbean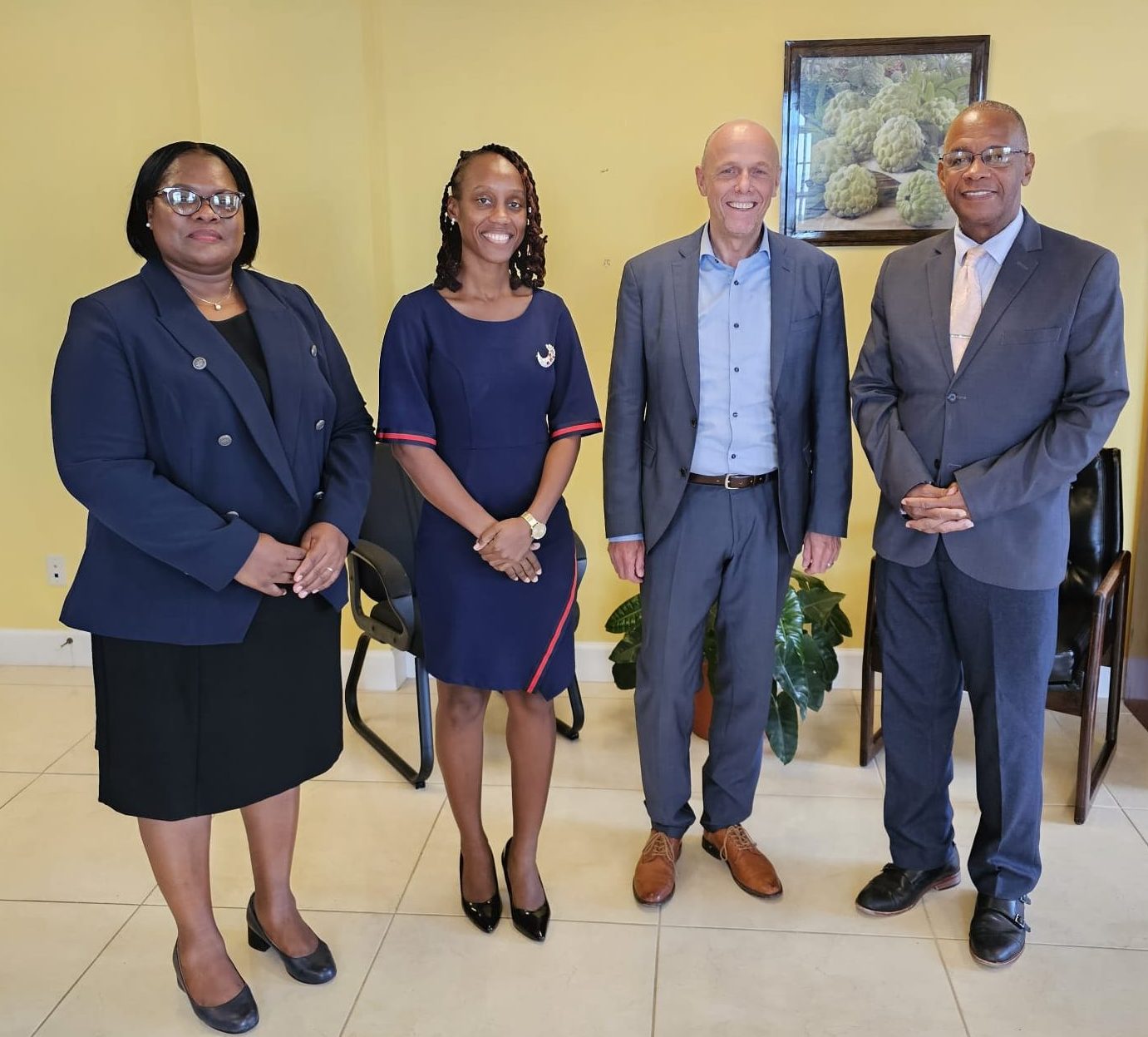 NIA CHARLESTOWN NEVIS (October 13, 2023)- Acting Premier of Nevis the Honourable Eric Evelyn engaged in high-level discussions with Mr. Pieter Bult, the United Nations Children's Fund (UNICEF) Representative for the Eastern Caribbean, during Mr. Bult's visit to Nevis on October 12, 2023.
Mr. Bult is on his first official visit to St. Kitts and Nevis and is engaging government and agency officials on a number of mutually important matters. He was accompanied to Nevis by Ms. Wendy Elliott, UNICEF Programme Director for St. Kitts and Nevis.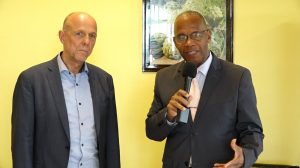 "It is indeed a pleasure to welcome Mr. Bult to Nevis. As we know St. Kitts and Nevis would have benefitted tremendously from UNICEF and so we are delighted that the Regional Representative is here. UNICEF has always been an excellent partner in terms of our development programmes, especially our social programmes and so we especially welcome him," Hon. Evelyn said.
Mr. Bult said UNICEF continues to have active programmes across the Eastern Caribbean, including St. Kitts and Nevis working on different aspects of improving the lives of children.
"In St. Kitts and Nevis, even these past few days, we have several ongoing programmes and workshops. Even yesterday on the Social Protection Programme here in Nevis, looking at strengthening that programme. We are also working on safe schools and improving education and also improving the engagement of young people in decision-making that is related to their day-to-day lives and their schools and communities, and where possible, in their society and as part of the government's decision-making process."
While on Nevis Mr. Bult interacted with a number of students from the Nevis Sixth Form College where they discussed how they view the world, the challenges they are facing with pressures of being a student, pressures on their mental health, and anxieties about achieving success once they leave school.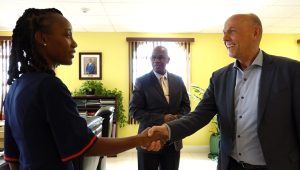 As the Minister for Social Services in the Nevis Island Administration the Hon. Jahnel Nisbett also welcomed Mr. Bult to the island. She thanked him for the longstanding partnership with the Federation, as UNCEF's sponsorship and other input is integral to keeping these social safety net programmes going.
"We are appreciative of the past support and we are looking forward to many more years of continued partnership between UNICEF and the Nevis Island Administration," she said.
The group engaged in fruitful discussions on the way forward for existing programmes and how the government and UNICEF can partner in more ways that would directly impact the lives of children on Nevis.