Address by Nevis' Minister of Health Hon. Mark Brantley in observance of International Nurses Day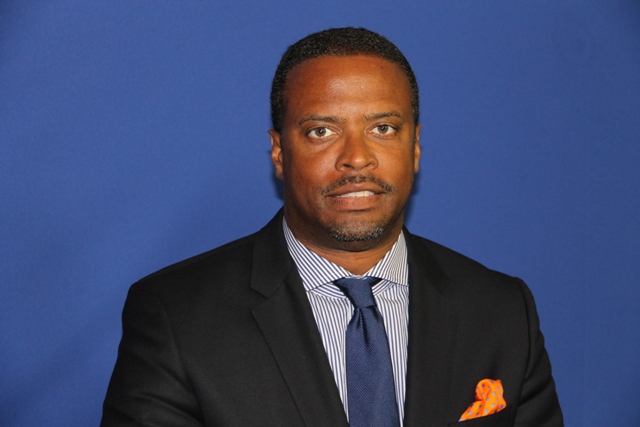 NIA CHARLESTOWN NEVIS, (May 12, 2014) — The following is the full text of an address made by Deputy Premier and Minister of Health in the Nevis Island Administration (NIA) Hon. Mark Brantley on May 12, 2014, to commemorate International Nurses Day.
I am pleased to pause on this the 12th day of May 2014, yet again, to join in the commemoration of International Nurses Day which marks the birthday of Florence Nightingale, who is regarded as the mother of nursing.
The theme for this year is "Nurses: A Force for Change – A Vital Resource for health." This theme underscores the importance of an adequate number of appropriately-prepared healthcare workers, especially nurses, in reducing the disease burden, particularly with respect to non-communicable diseases and the provision of essential healthcare services to all in the population.
Nurses are a force for change when it comes to the reduction in the incidence of diseases such as diabetes and hypertension, and the overall management of these conditions. The Nevis Island Administration remains cognizant of the large number of individuals on the diabetic and hypertensive registers and, therefore, continues to invest and to reinvest in the Public Health sector. Nurses trained in public health are stationed at health centres around the island where they provide health education and equip the over 500 persons on the diabetic and hypertensive registers with the skills needed to manage their illnesses. Nursing personnel at our lone institutional health facility, the Alexandra Hospital, form part of a care management team that provides medical intervention for diabetics, hypertensives and other persons with chronic diseases.
While we recognize the importance and necessity of the provision of treatment services, the Ministry of Health continues to place its primary focus on the treatment of non-communicable diseases. These prevention strategies involve the provision of health education messages which are delivered by nurses and other healthcare professionals.
As we can see, nurses are a force in the maintenance of a healthy life style and healthy life style practices, and are, therefore, not only the driving force when it comes to keeping the population healthy, but also keeping our economy healthy. It is of course a truism that a healthy nation is a wealthy nation.
This force for change attributed to nurses is not limited to the management of chronic non-communicable diseases but the provision of healthcare services in general to all in the population.
Nurses cater to all demographics in the population providing a host of other services including immunization, pre and post natal services, mental health services, asthma care, anaesthesiology services, eye care and the list can go on and on into infinity. These services are not just delivered through health facilities, but also at homes, workplaces, faith-based organizations and community centres for example, and thus is responsive to people's health needs by providing comprehensive services to the population by meeting persons wherever they may be physically located in society.
The contribution of nurses is vital not only globally, but nationally as well. It is therefore critical that recruitment and retention strategies for this cadre of personnel be aggressively pursued. You all will remember the nursing recruitment drive from within the pool of retired nurses over the past year, which resulted in uninterrupted nursing services at health facilities particularly health centres.
The Ministry of Health continues to offer attachments to high school students interested in nursing during the summer vacation through the Summer Job Attachment Programme and more recently through the recently-launched Education Community Service Initiative (ECSI) in partnership with the Ministry of Education. The profession is also promoted in the schools and at various career fairs on the island.
We, at the Ministry of Health, are also committed to the advancement of nursing education, and within the last eight months have invested in training a psychiatric nurse and an accident and emergency nurse. Shortly, we will also place a nurse on a two-month attachment in Guyana, at the dialysis unit at the Georgetown Public Hospital. Closer to home, we also take the opportunity to publicly applaud the Clarence Fitzroy Bryant College for recently upgrading the nursing programme from an Associates programme to a Bachelors level programme. We continue to encourage persons to take up the challenge and to enter this noble profession. I am also pleased to advise that nursing continues to be one of the priority areas for training of this Administration and financial assistance is being offered for those wishing to pursue a career in nursing.
From its inception, over a century ago, when this institution was born under the leadership of Florence Nightingale, nurses have proven their worth to society. In 2014 we continue to laud their worth and recognize them as one of the most vital resources for health.
I wish the nurses a happy and productive Nurses Week and I urge the population to show your love and support for our hard working nurses who continue to labour hard in the vineyard of health services of our people. Let us cherish and honour them not just this week but every week. This noble profession has my highest regard and respect and I publicly commend the nurses who serve our beautiful island.
May God bless you all.