Administrative Professionals on Nevis challenged to recgonise significance of diversity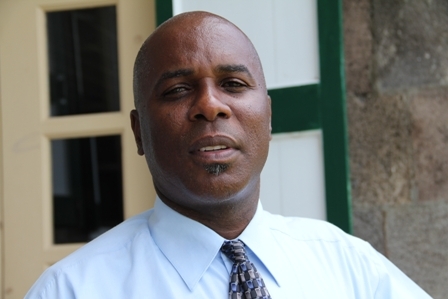 NIA CHARLESTOWN NEVIS (APRIL 24, 2012) —
Permanent Secretary in the Ministry of Social Development in the Nevis Island Administration (NIA) Mr. Alsted Pemberton, challenged Administrative Professionals on Nevis to acknowledge the significance of diversity in their workplace.
Mr. Pemberton was at the time delivering a televised address on Nevis Television Channel 8 (NTV8) on Monday April 23, 2012, to launch Administrative Professional Week from April 22-28, 2012. He told them as key persons at their place of work, they should strive to create an environment of respect which included differences and recognise the unique contributions made by individuals with varied differences.

The week is being observed by the Nevis Chapter of the National Association of Administrative Professionals, St. Kitts and Nevis under the theme "Embracing diversity-critical to organization success".
"By embracing diversity you will be exposed to opportunities which will not only impact your personal and professional development but by extension the success of the organization that you are a part of," he said.
While he wished the organisation a successful and productive week of activities, Mr. Pemberton told bosses in the workplace that they should be mindful of the fact, that they had to broaden their concept of what diversity was, how it impacted their organisations and what was needed to prepare themselves for future success.
He said diversity was critical to the success of an organisation and therefore they should all embrace it to the fullest.
The week commenced with a church service on Sunday at the Eden Brown Church of God and the address to launch week on Tuesday. Other activities to mark the occasion on Nevis include a seminar on Tuesday and a luncheon at Nisbet Plantation on Wednesday.