Another Nevisian called to the Bar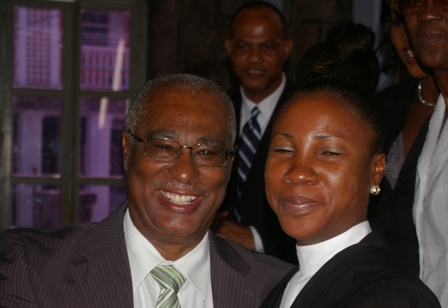 Charlestown, Nevis –(Tuesday,October 11th 2011) Mrs. Jacinth Kimberly Jeffers was the most recent Nevisian called to the Bar at the High Court in Charlestown on Monday, October 10th, 2011. She took her oaths in the presence of Premier of Nevis, the Hon. Joseph Parry, family, friends and well wishers.
The 36-year old wife and mother, was born in Nevis and grew up in Jessups Village. Her legal education began in England at the London Metropolitan University where she attained a LLB with First Class Honours. She later attended The City University of London and concluded at the Norman Manley Law School in Jamaica.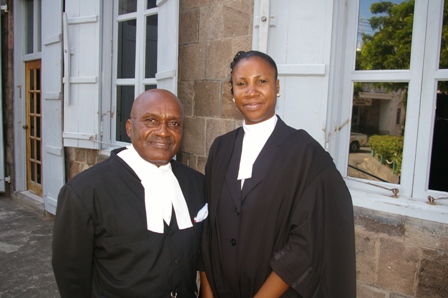 Jacinth Jeffers is also a member of the Honourable Society of Gray's Inn in Great Britain.
Her parents, Mr. Billy and Lorna O' Loughlin were excited and beamed with contentment over their daughter's outstanding accomplishment.
In her acceptance speech, Mrs. Jeffers expressed her gratitude to persons who had contributed immensely to her academic achievements, especially her Mother who was everything including seamstress, cook and doctor and her father who she said, "ensured that at all times the family was financially contented."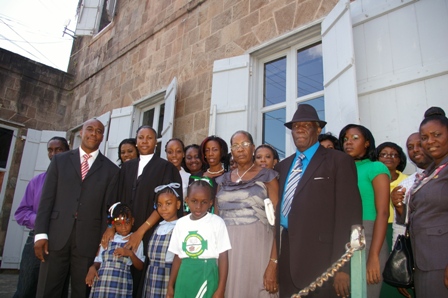 Jacinth thanked and acknowledged the support of her husband Mr. Emmanuel Jeffers, the Nevis Island Administration (NIA) in particular the Premier and the Attorney General, Hon. Patrice Nisbett
"My daughter has been my inspiration and the motivation to complete my studies. I dedicate this ceremony to my daughter with the hope that she would reflect on it at a later stage as a motivator that, with determination, one can achieve their goal even amongst adversity."