Bad Man Polo wins Nevis Culturama Committee's 2017 Soca Monarch First Release Award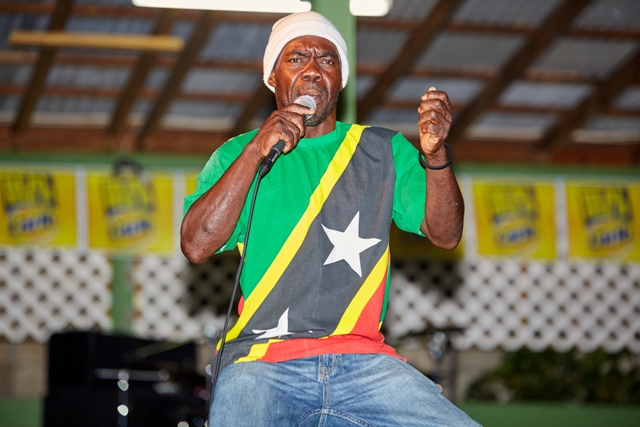 NIA CHARLESTOWN NEVIS (March 09, 2017) — The following is a release from the Nevis Culturama Festival.
Soca Monarch artist Bad Man Polo, captures the $500.00 award from the Nevis Culturama Committee for being the first Soca Monarch artist to release for Culturama 2017. The song entitled "Do Dem" was released on Tuesday March 07, during the popular Let's Talk programme on VON Radio, hosted by station manager Evered "Webbo" Hebert.
Bad Man Polo, whose given name is Junior Lewis Newton, is a resident of Bath Village Nevis. He started his calypso career five years ago when he competed in the Culturama Senior Kaiso Contest.
In 2016, Bad Man Polo entered the Culturama Groovy Soca Monarch Contest for the first time, with his very popular song "Bruk Dung Tung." This year he will be entering the Groovy Soca Monarch contest again with his latest release "Do Dem".
The Nevis Culturama Committee takes this opportunity to congratulate Band Man Polo for capturing the Soca Monarch First Release Award for Culturama 2017.