Barnes Ghaut First to Receive Community Centre in St. Thomas Parish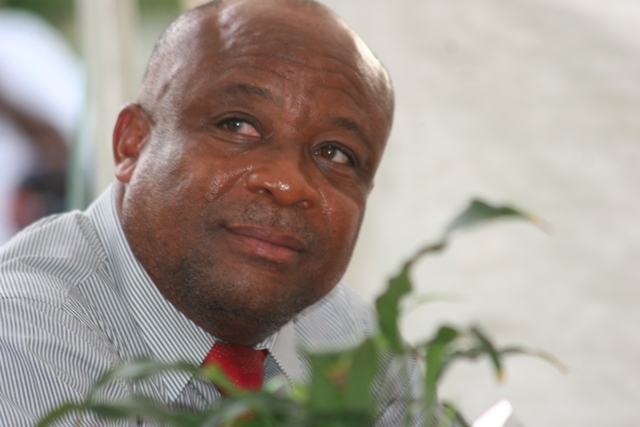 Minister of Social Development in the Nevis Island Administration Hon. Hensley Daniel
CHARLESTOWN NEVIS (August 19, 2010) — Minister of Social Development in the Nevis Island Administration [NIA], the Honourable Hensley Daniel issued a challenge to residents of Barnes Ghaut to be positive role models for persons living in other communities.

This came at the Aug. 18 on site launch of the Barnes Ghaut Adult Educational Centre.
"The centre must become a focal point in the community. People must come here for programmes which reinforce the values of hard work, discipline, patriotism, decency and good manners," Minister Daniel said.
The minister's remarks also highlighted the NIA's commitment to serving the people of Nevis.
"The construction of the community centre represents an approach to governance which seeks to invigorate the communities and provide lasting benefits for the people.
"The NRP locomotive will continue to roar through the community with community centres in Jessups, Charlestown, Cotton Ground, Fountain and Camps in a very short time," Minister Daniel said.
Funding for the project comes from the Caribbean Development Bank, the Canadian International Development Agency and the government of St. Kitts-Nevis through the Basic Needs Trust Fund (BNTF) fifth programme.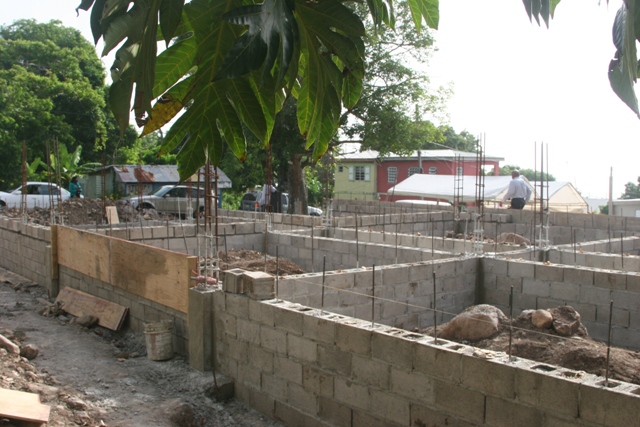 Barnes Ghaut Adult Educational Centre under construction
The Barnes Ghaut Adult Educational Centre will house two classrooms, two restrooms, a computer lab, an elderly room, a library, a kitchen, a storage area and an office.
According to Project Manager, Myrthlyn Parry of BNTF, the centre will be used to enhance computer skills, offer career and work preparation classes as well as classes in education, mathematics, English, accounting and trade skills such as baking, sewing and arts and crafts.
The project is expected to last five months and is contracted to Curtis Liburd of Beyond Homes.
The village of Barnes Ghaut will be the first in the St. Thomas parish to receive a community centre.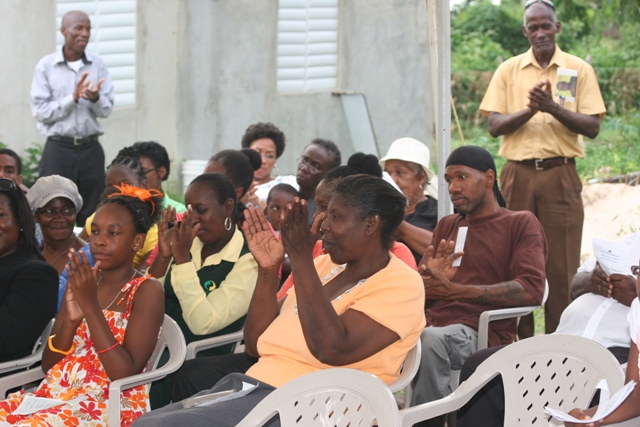 Residents of Barnes Ghaut