Basseterre-based Prison Band performs in Nevis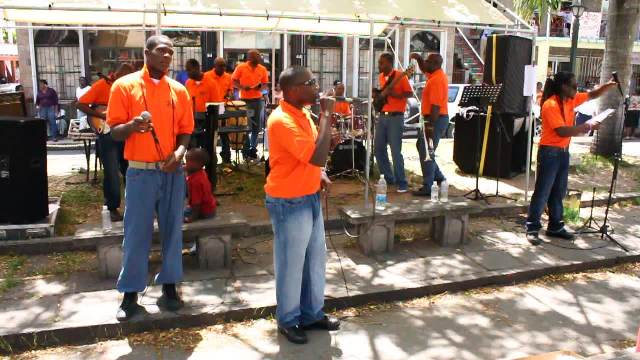 NIA CHARLESTOWN NEVIS (April 28, 2014) — Members of the Rehabilitation Group Impression (RGI), a two-year-old band at Her Majesty's Prison in Basseterre say since they have become members of the band it has had a marked impact on their life behind bars but urged the youth of Nevis to stay away from jail.
The group was invited by the Ministry of Social Development in the Nevis Island Administration (NIA) to perform for the public in Nevis at the Memorial Square in Charlestown on April 25, 2014 and at its Awards Gala the following day as part of its month-long celebration of Youth. The Department of Information spoke to some of the band members, including Bernell Hobson, music teacher, who explained what the Band's impact had been on the prisoners and the prison environment.
"What we really do inside the prison is, we do different subjects and music is one of them. We started this band about two years ago and it's a part of 'upliftment', trying to better themselves when they come into prison instead of going back out in society, mixing themselves up with gangs. So we try to do music. We do other academical subjects as well but we say music is life and without music we are nothing.
"With the band I can say this: discipline in the jail has improved significantly. One looks forward to going to band practice, to go to music class and if you find yourself being ill disciplined, you cannot participate in this thing. The prison itself has changed since the music and the band came on the scene. Before time there was a lot of fighting and arguments but now that we have the music and the band is established, we don't have that kind of thing in prison anymore," said.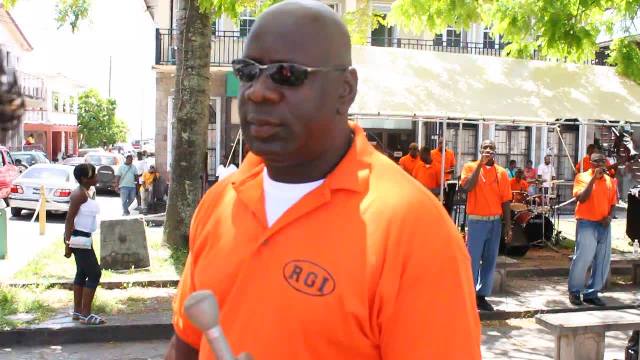 According to Hobson, the island's youth were not to wait till they got to prison to change. Notwithstanding, he had strong advice for the youth.
"To all the youths out there who are going astray, you have to think positive. You have to live your life for you. You cannot live it for people. You have to be respectful in the community and once you have all those things in place you will be on your rightful path.
"Don't be influenced by friends because you find most people in these times, they depend on friends to do things and when they do get caught, the friends go and leave them. So you as an individual you have to say 'Boy, I have to know what is right and what is wrong and go the right path'. Don't come to Prison at all because it's not a bed of roses. In there it's not a bed of roses I am telling you honestly, it's not a bed of roses," he said.
The music teacher who is also leader of RGI also took the opportunity to thank the Prison Superintendent Franklyn Dorsett, Mr. Harris and the other auxiliary staff who he said had contributed significantly to the upkeep and maintenance of RGI.
Another member of the RGI had been able to find solace and a reason not to despair spoke to his experience with the band.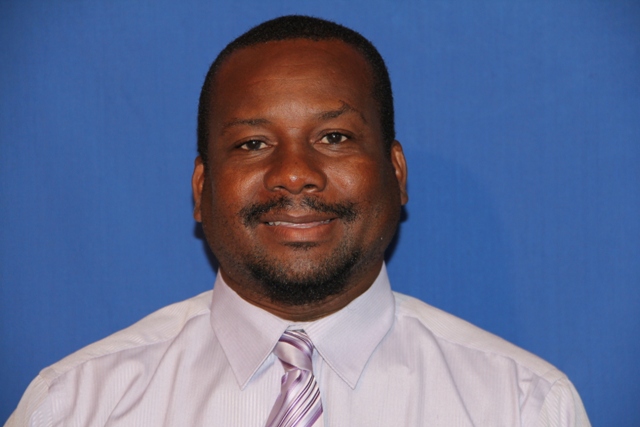 "I think the band has really helped me to push more positive energy within the prison walls. You see in such a dark place, positive things need to take place in order for things to change and that's the only way we can get things to change by pushing positive energy and this band is a perfect example.
"As for me, sitting there, doing nothing, being down it's not an option anymore. I get up every day and I look forward to doing something positive," he said.
He also spoke to how far-reaching an impact the band had on his life.
"I don't think I'll ever stop singing now. I didn't know I could sing before and I guess people enjoy it so I might as well continue," he said.
Meantime Permanent Secretary in the Ministry of Social Development on Nevis Keith Glasgow, told the Department of Information that the RGI band was invited to perform in Nevis to assist in the rehabilitation process of the imprisoned youths.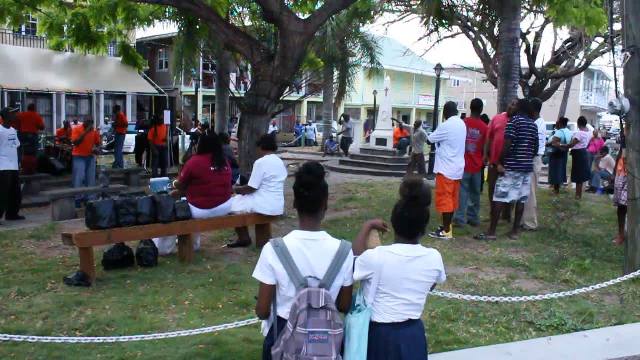 "We feel that Prison is supposed to rehabilitate and we feel we have an obligation as the Ministry of Social Development in helping in that regard. We are trying to expose the talent of prisoners hoping that that opportunity would inspire them to want to live a better life after they are released," he said.
According to Glasgow, the invitation was also in an effort to teach the youth on Nevis not to discriminate.
"We are trying to get the youth to embrace, not stereotype them. To encourage them to live productive lives once they are released. We don't want them to feel alienated from society but they can make a positive contribution to the development of the society," he said.