Be mindful of public image Nevis Premier tells RSCNPF recruits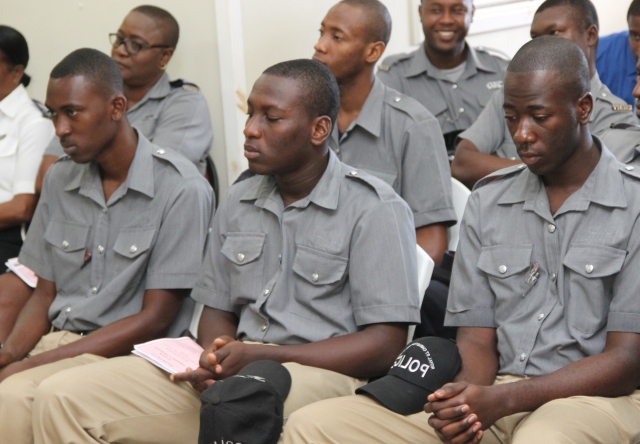 NIA CHARLESTOWN NEVIS (January 04, 2018) — A group of recruits in the Royal St. Christopher and Nevis Police Force (RSCNPF) were told by Hon. Mark Brantley, Premier of Nevis and Minister responsible for Security, they should be mindful of their public image, now that they have chosen to pursue a career in policing.
The Premier shared his advice with the police recruits while delivering remarks at the New Year Celebration Service of the Nevis Division of the Royal St. Christopher and Nevis Police Force. The annual event was held at the Charlestown Police Station's Recreation Room on January 03, 2018.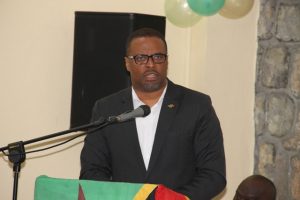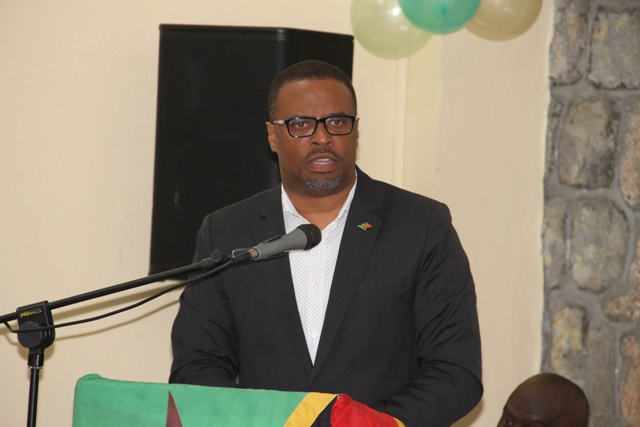 "Your every conduct, your every action is being watched and being assessed and the very public that you wish to serve and the public that you want the confidence of, will continue to look at you and see what you do…
"Maybe it is unfair but that is the calling that you have chosen and that is the reality that the police, in your activities, even in your own private lives, you have to set such a high standard that the public looks up to you and if the public respects you…that is a far greater tool in crime fighting than any gun or any vest or any car or any means of communication," he said.
Mr. Brantley stated that once the public feels comfortable with the police they would call and have a certain level of conversation with them and report what they see and hear and ultimately that is the position they should strive to be in.
He also spoke on the matter of discipline and said he was hopeful he was not asking for too much. Mr. Brantley told the officers they should be comforted by the fact that the public also had the same expectations of him as Premier, as such they would embark on the journey together.
"We will do it together. We will journey together. We will try to set the best examples that we can together and we will ensure that through this partnership between the police, a critical service, and the government, that we can create the kind of development platform that benefits all of us and benefits us in a meaningful way for the long term," he said.
The Premier also used the opportunity to thank the recruits for choosing policing as a career but reminded them that it was not only about a pay cheque. He said it is a calling for which they should have the ability to go above and beyond.