BEAD to return Maddens Nevis' largest water supply wells to NIA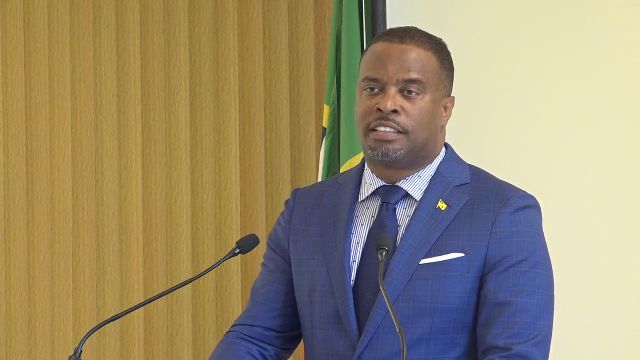 NIA CHARLESTOWN NEVIS (October 03, 2018) — The people of Nevis will again be in control of all water generated on the island, when the Bedrock Exploration and Development Technologies (BEAD) hands over the largest water supply wells at the pump station at Maddens Estate to the Nevis Island Administration.
Hon. Mark Brantley, Premier of Nevis, stated at his press conference at the Cabinet Room at Pinney's Estate on October 02, 2018, that the handing over ceremony is planned for Friday, October 05, at Maddens Estate Pump Station site from 10 a.m. He spoke of the history behind the BEAD wells.
"The government some many years ago entered into an arrangement with BEAD where BEAD dug these wells that supply most of the water that we consume in the island of Nevis…Years have gone by.
"The process has come to an end and on the 5th, the people of Nevis take back their wells and their water and so, come Friday, we will no longer have an arrangement where we have to buy water from BEAD. We will in fact have our own water restored to us because at the end of the day, it was always our water," he said.
Mr. Brantley believes it will be a significant day for the people of Nevis when the wells are handed over. He said it will do well for the island's sustainability and independence, as the administration seeks to do more with the people of Nevis in a positive way.