Canadian High Commissioner pays courtesy call on Premier of Nevis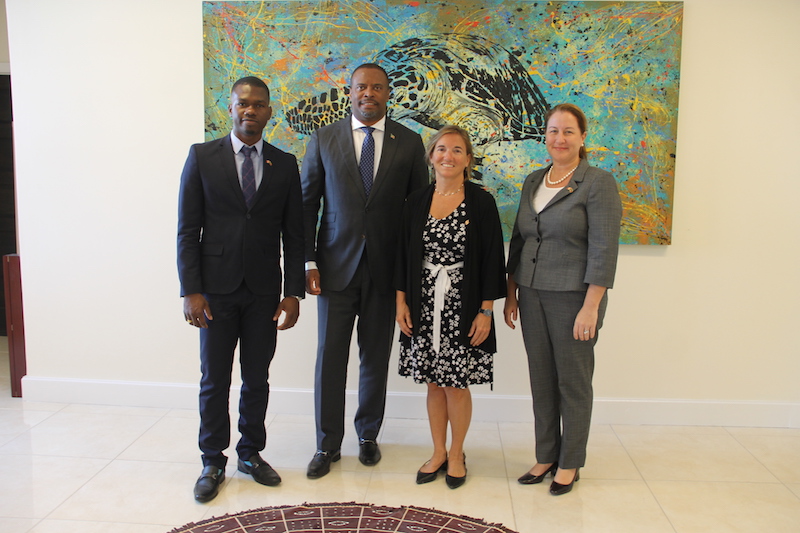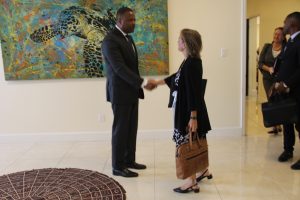 NIA CHARLESTOWN NEVIS (June 22, 2018) — Hon. Mark Brantley, Premier of Nevis and St. Kitts and Nevis' Minister of Foreign Affairs, welcomed Her Excellency Ms. Marie Legault, High Commissioner of Canada to Barbados and the Eastern Caribbean to his offices in the Social Security Building at Pinney's, and to the island of Nevis by extension, when she paid him a courtesy visit on June 21, 2018.
The purpose of the visit was to engage in discussions that would positively impact the relationship between both nations, which spans three decades.
"Certainly your visit is very important to us, High Commissioner, because we are seeking to really enlarge, to deepen our relationship with Canada. Canada has been a lifelong friend to St. Kitts and Nevis. Long before our independence, 35 years ago, our people were travelling to Canada," Premier Brantley said.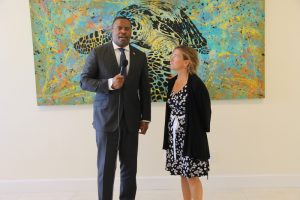 He also thanked her for her visit and registered his hope to have a productive discussion.
"We want to thank you for coming and I look forward to some substantive discussions. Certainly it's an absolute delight to have you, not only back in St. Kitts and Nevis but on the smaller island of Nevis," he said.
In response, Her Excellency Ms. Marie Legault, who is now in the second year of her tenure, expressed her delight in meeting Premier Brantley, face-to-facefor the first time, and in visiting the federation.
"I'm very happy that you were in Canada last week. I'm very happy that we'll be able to discuss your very productive visit.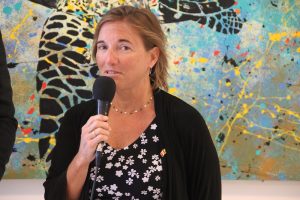 "It's always a pleasure for me to be back in St. Kitts and Nevis. I had the pleasure of visiting all of St. Kitts yesterday and discovering the beautiful island, and today, visiting Nevis so thank you," Her Excellency Marie Legault said.