NIA seeks to strengthen relationship with Nevis Christian Council and Evangelical Association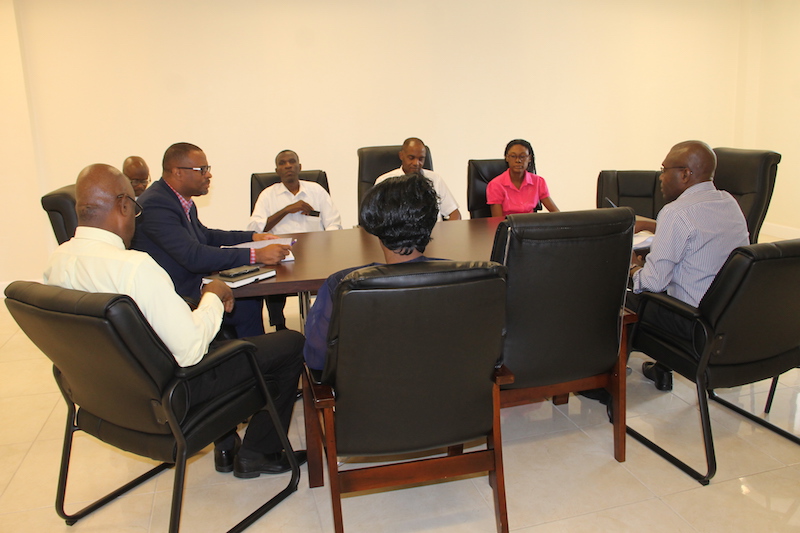 NIA CHARLESTOWN NEVIS (June 21, 2018) —The Nevis Island Administration is seeking to advance its relationship with the Nevis Christian Council and the Evangelical Association, in an effort to better the island of Nevis.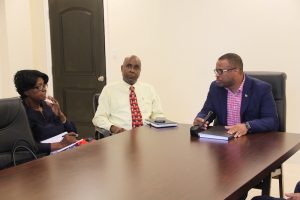 On June 19, 2018, Hon. Mark Brantley, Premier of Nevis, facilitated a meeting with members of the faith-based organisations at the Premier's Ministry Conference Room at the Social Security Building at Pinney's Estate.
"This is a meeting that we have sought to have with leaders of the Christian community, the [Nevis] Christian Council and the Evangelical Association, in an effort to ensure that the government and the Christian leaders are on the same page and that for us is important," the Premier said.
Premier Brantley, who noted that the churches have been and continue to be very important social partners of the government, said the NIA has been advocating quite strongly the need for a greater presence of God in our community. He added that the church is the best place to ensure that happens.
"Hopefully we can hear from the Christian leaders how the government can do more to partner with you, to allow you to do what you do because we recognise that if you do what you do and you do it well, then it makes for a better society and it makes for a better island and that is what we are interested in," he said.
Another objective of the discussion was to identify ways to meet the concerns of the Christian community.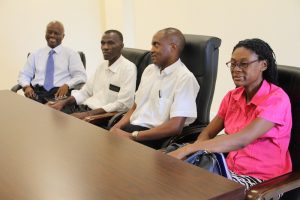 "We are very grateful that you have taken the time and my hope would be that we could have an open frank discussion, that I could understand a bit better the challenges that you are facing, perhaps, and how as a government we could be a genuine partner as we all try and strive for a better Nevis," Premier Brantley said.
He further stated his hope that the meeting would be the start of an ongoing regular engagement.
Also present were Mr. Stedmond Tross, Cabinet Secretary and Senior Advisor to the Premier; Mr. Wakely Daniel, Permanent Secretary in the Premier's Ministry; Bishop Ron Collins, Permanent Secretary in the Federal Ministry of Ecclesiastical Affairs; Rev. Salome James, President of the Evangelical Association; Rev. Fr. Christopher Archibald, President of the Nevis Christian Council; Pastor Joseph Morton; Rev. Marcia Tomlinson; Fr. Lawrance Malama; Pastor Eversley Pemberton; Pastor Joseph Morton; and Dean Rudolph Smithen.