Captain John Cornelius experiences D' Perfect Life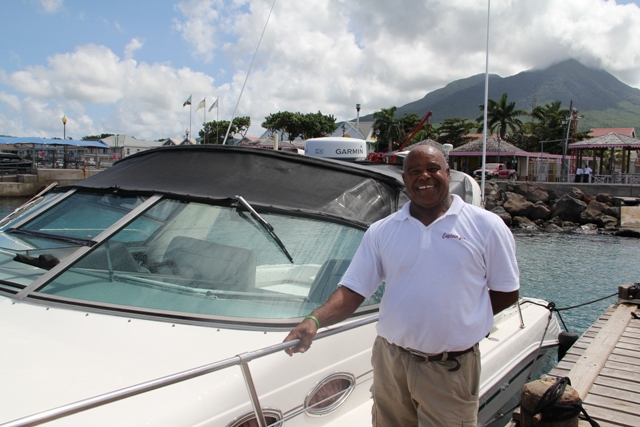 NIA-CHARLESTOWN, NEVIS (September 7TH, 2011) — It was an afternoon filled with smiles, hugs and applause as Prospect resident Mr. John Cornelius Sr., alias Captain John, and his son, Mr. Anthony Cornelius, were welcomed home following a month-long business trip that led to the purchase of a state of the art boat.
The 40-foot Express Cruiser Sea Ray Boat, purchased in Stuart, Miami, docked at the Charlestown Harbour on Aug. 30.
In an exclusive interview on-board the luxury boat with the Department of Information, Captain John said it had always been his dream to own a boat, noting that he had had an extensive career as a boat captain.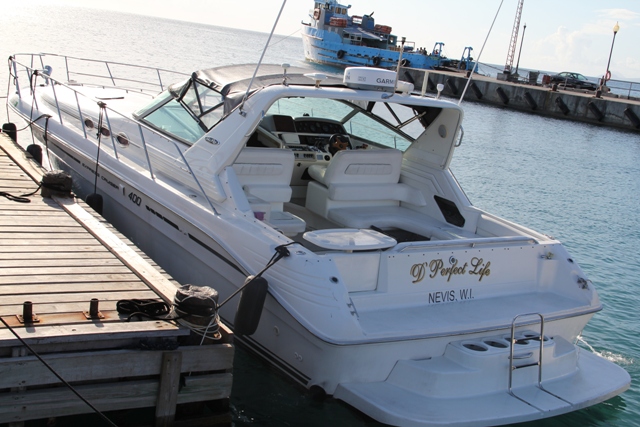 "I started with Mr. Anslyn at the age of 10. I was working on the Explorer for about 10 years, the Caribe Queen, the Spirit of Mount Nevis and now, my dream," Mr. Cornelius explained.
D' Perfect Life, as is painted across the vessel, would be used to facilitate sports tourism and special trips to neighbouring islands.
"We'll be using it to do snorkelling, overnight trips, fishing, water taxi, anything that people want to do, this boat could do it.
"It's not only for the tourists but it's for the local community: everybody could use this boat," Mr. Cornelius said.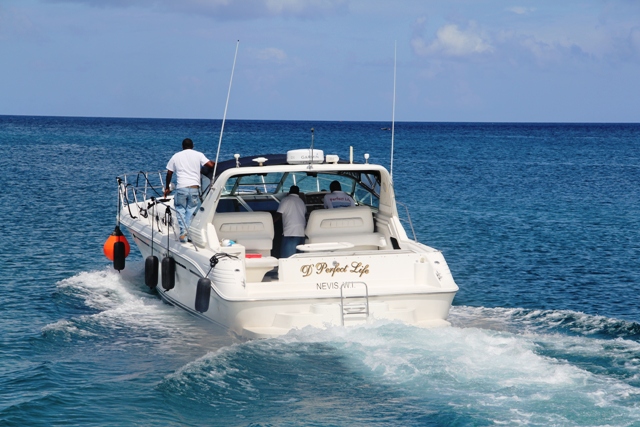 As he spoke of the 16-day sail from Miami to Nevis that was interrupted by inclement weather, Mr. Cornelius said he was impressed with the boat's global positioning system [GPS] that allowed the boat to sail "hands-free."
"We don't even have to steer this boat. The GPS map and the platter brought the boat down from Miami. All we had to do was put in the coordinates and monitor and she just went by herself," Mr. Cornelius said.
"The experience was good," he added, as he recounted their longest non-stop sail which lasted for hours.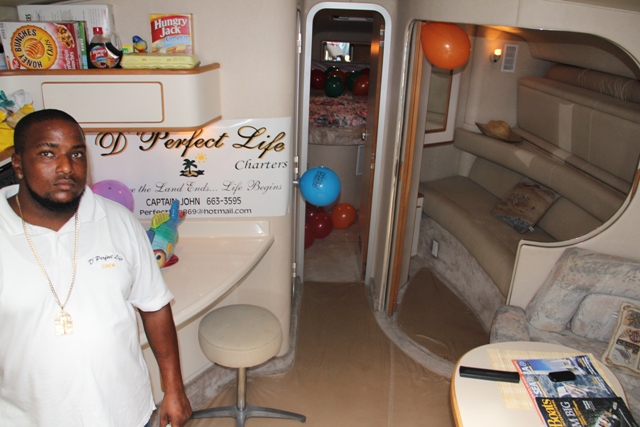 As Captain John and his crew seek to promote D' Perfect Life Charters, they pledge to be guided by the words of the boat's motto "Where the land end…life begins."