CCM-led NIA Cabinet convenes first meeting of the new term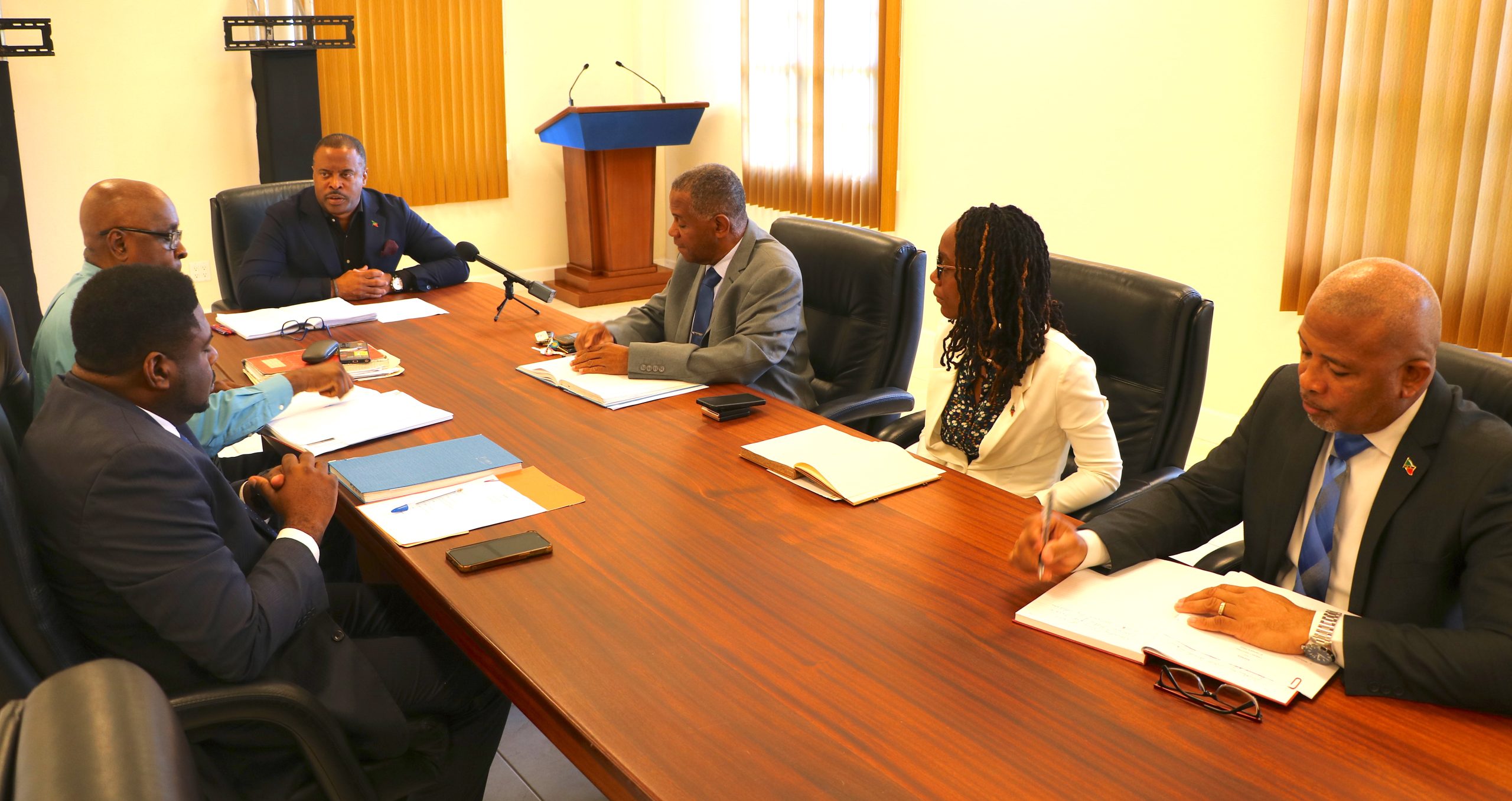 NIA CHARLESTOWN NEVIS (January 04, 2023)- The new Cabinet of the Concerned Citizens Movement (CCM)-led Nevis Island Administration (NIA) convened its first meeting of the new term today, January 04, 2023.
Hon. Mark Brantley, Premier of Nevis and Minister of Finance, welcomed his Cabinet colleagues Deputy Premier Hon. Eric Evelyn, Minister of Agriculture; Hon. Spencer Brand, Minister of Works and Communication; and Senator Hon. Troy Liburd, Minister of Education, to the first session of the New Year. He extended a special welcome to Senator Hon. Jahnel Nisbett in her new role as Minister of Health and Gender Affairs.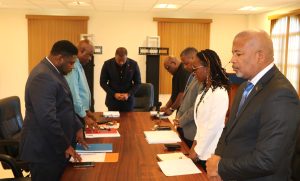 The Cabinet session started with prayer and supplication, as Father Cleverton Beckford asked God's favor on the Ministers to grant them the strength and wisdom needed to carry out their work in the best interest of the people.
Premier Brantley said with the Festive Season now over, it is time for the Administration to settle in and get to work in earnest executing the plans, projects, and policies intended to build on the momentum gained over the past term.
He said recently, "We have much work to do. There are jobs to be created, schools to be built, roads to be repaired, a hospital to be outfitted."
One of the major projects set to begin in 2023 is the drilling of the three production and two injection geothermal wells at Hamilton. The NIA has also committed to the commencement of the TVET Centre at the Charlestown Secondary School. Also expected to come on stream during 2023 is the start of construction for a marina at Tamarind Cove, expansion of the airport, and work on the sea port and Southern Coast road.
Despite facing perennial challenges and having to chart its recovery from the Covid-19 pandemic, Premier Brantley said the NIA shall shortly announce some new projects and initiatives to generate more employment on Nevis, in addition to honouring its commitment to public servants of a five percent increase in salary in January 2023 and a further five percent on January 1, 2024.