Charlestown Secondary School has new Staff Room; another promise kept by Nevis Administration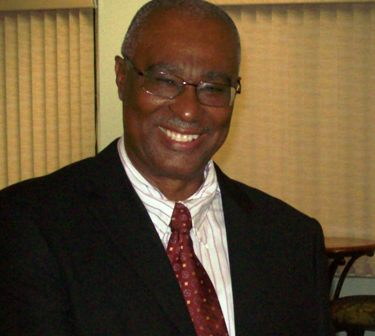 Premier of Nevis, Hon. Joseph Parry
(Charlestown, Nevis–Tuesday, September 21, 2010) The official opening of the Charlestown Secondary School Staff room on Wednesday September 15, 2010 on the school grounds was evidence of another promise made and kept by the Nevis Island Administration (NIA).
During a ceremony to mark the occasion, Premier of Nevis and Minister of Education the Hon. Joseph Parry said when he visited the school a little over two years prior, he noticed that the teacher staff room had not changed since he was a teacher almost 40 years ago.
"The same staff room which held about 40 staff numbers when I was a teacher many years ago, was now holding 80 persons. I realized that there must be change. How could we have teachers work under such bad conditions which were hot, overcrowded and uncomfortable?" he said.
In his remarks Hon. Joseph Parry also registered his happiness with the collaborative effort of the teachers, students and community. He said that teamwork had led the Charlestown Sixth Form to win the State Scholarship three consecutive times for the first time in the history of that learning facility.
"It must be because the students are more motivated, drive to ambition, teachers are working even harder and parents are being even more supportive," commented the Premier.
The Hon. Joseph Parry used the opportunity to encourage the students to take advantage of the education they were receiving. He advised the students that they should never take opportunities for granted because they often do not return.
"Be serious and work hard at all times," the Premier told those in attendance.
However, a new and improved staff room for the Charlestown Secondary School in not the only area in which Premier Parry and his Nevis Reformation Party-led Administration continued to boost the development of Education on Nevis. They have among others introduced the Homework Assistance Programme for primary school students, lunch programmes and increased classroom space where needed.
Meanwhile, Principal of the Charlestown Secondary School, Mr. Edson Elliott expressed his delight at the NIA for having brought comfort to the staff of the school.
"The NIA must be applauded for giving much priority to the staff at the school. I have seen my teachers perform under restrictive conditions but I am happy to say relief has come today," he said.
Mr. Keithly Tross of Tross Construction, who was contracted to construct the new staff room, thanked the NIA for patronage of his business.
During Mr. Tross's presentation of the construction overview he said proudly that the building was completed one month ahead of schedule.