Collaboration key if educators are to successfully work together, says Nevis Education Official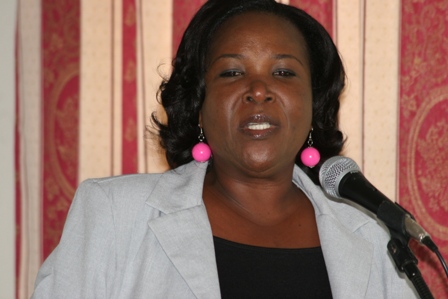 Principal Education Officer on Nevis Mrs. Lornette Queeley-Connor
CHARLESTOWN NEVIS (May 07, 2010) — The importance of collaboration has often been underestimated but Principal Education Officer on Nevis Mrs. Lornette Queeley-Connor said collaboration was a key ingredient in any successful professional interaction directed at helping educators to work together.
She made the observation at a ceremony to herald the start of a historic workshop for Principals in St. Kitts and Nevis. The one day activity was hosted by the St. Kitts Principals Association at the Red Cross Conference Room in Charlestown. The event was held under the theme "Principals Uniting for Educational Advancement".
"We have sometimes been able to get by with steering away from controversial issues or pretending that significant disagreements do not exist. Such pseudo community or contrived congeniality is a barrier which inhibits educators from speaking honestly with one another about their views on important issues.
"To meet rising expectations and the mandates of the White Paper on Education Development, we need to deepen our resolve; we need more time to work with colleagues to critically examine the new standards being proposed," she said.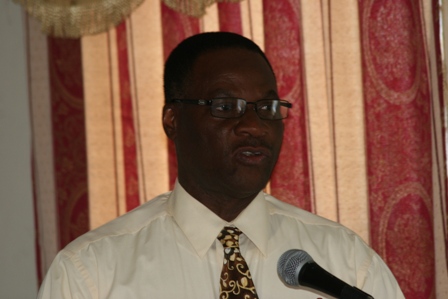 Permanent Secretary in the Ministry of Education on Nevis Mr. Joseph Wilshire
Mrs. Queeley-Connor expressed hope that the professional development workshop would ultimately provide the principals with the tools necessary to achieve their goals and bring them satisfying and rewarding experiences.
Meantime, Permanent Secretary in the Ministry of Education on Nevis Mr. Joseph Wilshire who declared the workshop opened, in his remarks stressed the importance of team work and commended the executive of the St. Kitts Principals Association for creating the opportunity which gave principals from both sides of the Federation the opportunity to assemble together in a conducive and enabling environment.
He also commended Education Consultant Dr. Bronte Gonsalves, who he said had assumed the responsibility of ensuring that the best practices were shared between the educators of both islands.
Mr. Wilshire said the Principals presence was testimony to their ability to work together towards a common vision; their ability to direct individual accomplishments towards organisational objectives and was the fuel that allowed common people to attain uncommon results. He said it was proof that collaboration was a major indicator of teamwork.
He told the Principals he was hopeful that they would acquire additional knowledge and skills to better equip themselves for the herculean task of delivering a quality education to the nation's youth.
"This acquisition, I am convinced, will enable you to effect the much needed change in our institutions of learning, in our communities and in our Federation," he said.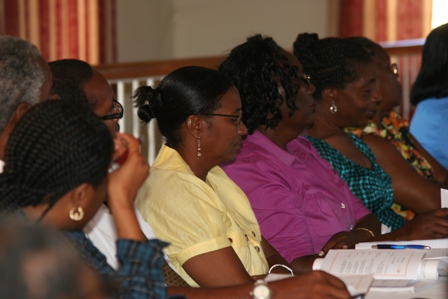 Some of the Federation's Principals at the historic workshop