Dept. of Education's annual Prospective Teachers' Course commences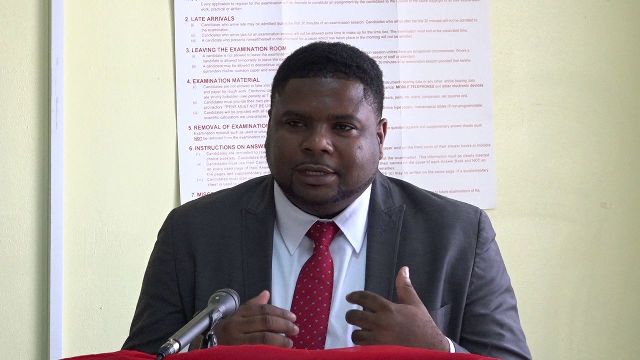 NIA CHARLESTOWN NEVIS (June 25, 2018) —The Department of Education on Nevis commenced its annual Prospective Teachers Course on Monday June 25, 2018, at Marion Heights.
The two-week workshop is designed to prepare participants for possible placement as teachers at government owned schools on Nevis.
On completion, participants are expected to have a better understanding of the structure and role of the Education/ Public System; interact with the rudiments of learning and teaching; employ and develop communication skills in writing, speaking and work presentation; and to get a panoramic view of some of the theories and practices in Education.
Hon. Troy Liburd, Junior Minister responsible for Education and Library Services in the Nevis Island Administration (NIA), told the prospective teachers that the training was about their possible contribution to the society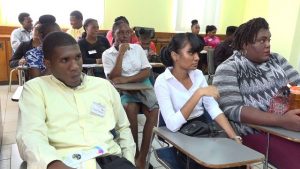 "This is about you, and the impact that we are hoping you would make on the society of Nevis by making the choice, making the small step to come here today to start this Prospective Teachers' Course," he said.
Mr. Liburd explained that the workshop is an important initiative, as his presence at the opening ceremony meant his absence at the Premier's monthly Press conference which was occurring simultaneously.
"That is the type of value that we put on our young people here in Nevis and on the teaching profession, and on getting good teachers to bring our young ones forward," he said.
Highlighting teacher's impact on children, Mr. Liburd urged the participants they should use their best to influence children positively.
"Children more often than not, are a reflection of their experiences in life and a big art of those experiences are the teachers. If you become good teachers, the majority of the children that will leave school will become good people in society.
"We don't all have the same talents, but if we can hone the skills and different talents that we have, then society would be so much better with the mixture of talents and as teachers, you would get to affect a lot of that. Children are the future, so the teachers are the ones who have the future in their hands," he said.
Among the topics the prospective teachers will be exposed to are: The Infusion of Physical Education in the Classroom, Child with Special Needs, and the Teacher's Rights, Responsibilities and Accountability.
Other remarks were made by Mrs. Palsy Wilkin, Principle Education Officer in the Department of Education, Mrs. Aldina Taylor, Course Coordinator and Adult, and Continuing Teacher.