Draft list of activities for Culturama 45 looking good, Culturama Secretariat executive says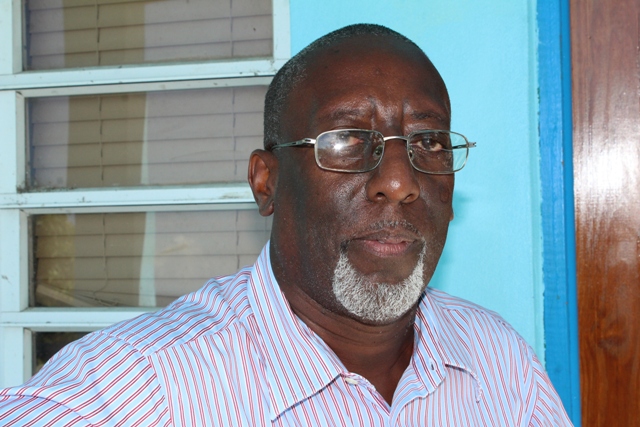 NIA CHARLESTOWN NEVIS (April 10, 2019) — The calendar of activities for Culturama 45 celebrations is yet to be finalised but Mr. Antonio "Abonaty" Liburd, Executive Director at the Culturama Secretariat is describing the draft list of activities planned so far as "hot".
In a recent interview with the Department of Information, Mr Liburd stated that there are new additions and private promoters have been in touch with the Culturama Secretariat requesting permission to be added to the Culturama 45 calendar of activities.
"I must say, the draft calendar as it is, the draft calendar as it is right now is hot! A number of persons have approached us and are doing activities day and night. It's going to be nonstop," he said.
Mr. Liburd noted that though the calendar of activities has not yet been finalised, there are several new additions including a day set aside to relish all things Nevisian.
"We have not done this in the past and we are making a special effort this year to work closely with the Nevis Cultural Development Foundation (NCDF)… we are looking to have a Folk Fest. It would be like an event where we would have a lot of folklore, folk singing, folk music.
Folk singing is not something that is too popular in Nevis and so we have been discussing with the folks at NCDF to get a choral group. It's going to be like a concert," he said.
The executive director also spoke of a day which will be set aside on July 31 in celebration of all things Nevisian.
"We will be encouraging people to be patriotic on that day, and to wear either the national dress, modern versions of the national dress or patriotic colours. So we want to encourage some amount of patriotism on that day.
"Also we will be reaching out and we are partners again with the Ministry of Tourism. We will be reaching out to the local restaurants to encourage them to serve local food, the national dish, local dishes on that day.
"We will also be mounting some displays somewhere in Charlestown where we will be having cooking demonstrations, teaching persons how to turn corn or to make sugar cake. The young people don't know how to make sugar cake, simple as that, cassava bread, conkie," he said.
Mr. Liburd explained that the events on that day will be decentralised and they are planning activities at the Artisan Village at Pinney's, the Nevisian Heritage Village in Gingerland and in Charlestown.
He added that they would also be encouraging local radio stations and DJ's to play strictly Nevisian music. Mr. Liburd noted that they have already identified "Nevisian Pride" by local calypsonian Flamingo as a theme song for the day.
Meantime, with regard to the fringe activities, a number of private promoters have already reached out to the Secretariat and some of their events have already been added to the calendar of activities.
The Nevis Theatre Guild will be staging a Drama Festival from Sunday July 21st. They will break on Thursday July 25th for the opening of Culturama. They will be inviting groups from various islands including St. Kitts, Antigua and Jamaica, and Richards Promotions will return this year with 4 in 1 Fete.
Mr. Liburd also spoke of the annual Herbert's Beach Affair and the Aquatics sports event
"Hon. Alexis Jeffers who is the main organiser of the Herbert's Beach Affair, I know that they are planning a big event for Homecoming Day…at the Herbert's Beach. I know they are planning something major. Something exciting.
"The Hon. Eric Evelyn who is the President of the Empire Sports Club, has already reached out to me and said that…they are having their usual aquatic sports at the Waterfront.  Added to that, this year they will be having a 35 and over dance," he said.
Mr. Liburd added that fringe activities added to the calendar would add some diversity and some excitement.
Persons interested in partnering with the Secretariat to stage more fringe events could simply write to them and make that request to have whatever activity added to the Culturama calendar.