Exciting calendar of events revealed at Culturama 49 Media Launch!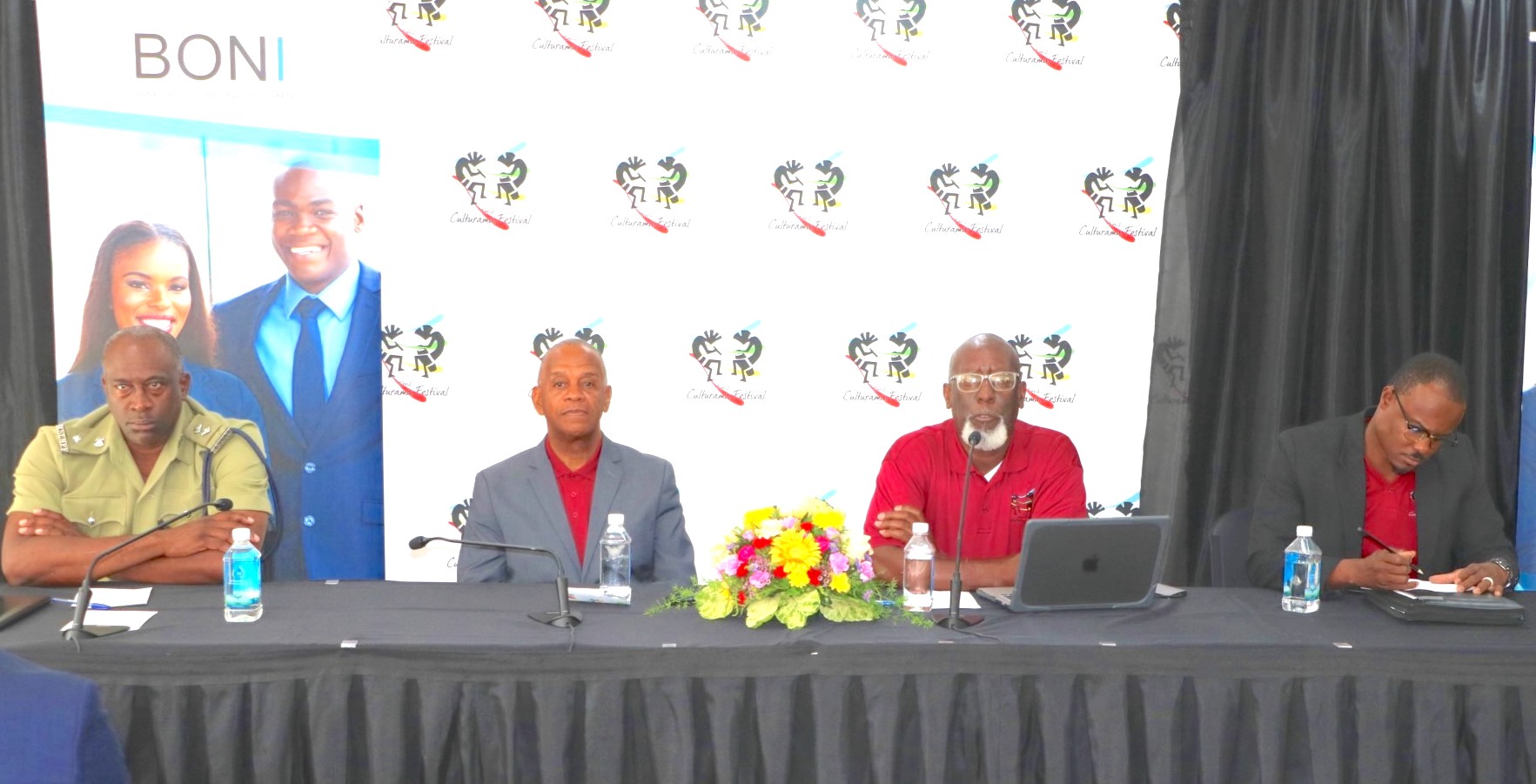 NIA CHARLESTOWN NEVIS (June 16, 2023) –An exciting line-up of activities and events for Nevis Culturama 49 was unveiled today Friday, during a media launch held at the Malcolm Guishard Recreational Park.
Deputy Premier, Hon. Eric Evelyn, Minister of Culture in the Nevis Island Administration (NIA) solicited the support of all of Nevis and those in the diaspora to participate in the annual summer festival to make the national event a huge success.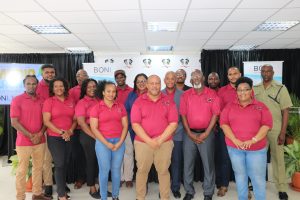 "Culturama is here; the vibe is here! I really want to encourage all of us Nevisians and Kittitians to be a part of the Caribbean's greatest summer lime. Culturama is our festival. It's important that we support the contestants and participants when they go onstage, but most importantly, I want us all to be a part of the revelry for Culturama 49. Get on the streets, be a part of J'ouvert, be a part of the troupes and parade, and let us make Culturama 49 one of the best ever."
He expressed thanks to the sponsors of the 2023 edition of Culturama including lead sponsor Bank of Nevis International (BONI), and major sponsors FLOW, TDC Group Limited, St. Kitts-Nevis-Anguilla National Bank, SL Horsford Group of Companies Limited, Republic Bank St. Kitts and Nevis, Bank of Nevis Limited, Carib Brewery St. Kitts and Nevis Limited, First Federal Credit Union, Rams Trading Limited, Carib Jack, NEVLEC, and Chameleon Media.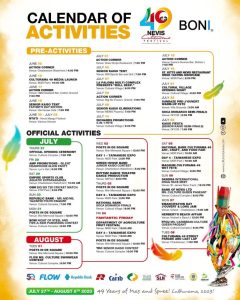 "I know that some of the sponsorship has grown tremendously this year. We have had new sponsors come onboard and we are indeed delighted to all of our sponsors. We absolutely cannot do this without you. Culturama is an expensive venture. It takes a couple million dollars to host the festival. The Nevis Island Administration is the main sponsor but we need your partnership, we need your collaboration, and so we are indebted to all of our sponsors. We thank you so much and trust that this will continue for years to come."
Culturama Committee Chairperson Mr. Antonio "Abonaty" Liburd revealed that there are some new events on this year's calendar in addition to the annual pageants, competitions and fetes.
The calendar boasts a wide range of pre-activities including the newly added "Action Corner", leading up to the major events such as FLOW Miss Culture Swimwear on August 01; National Bank Soca Monarch Finals on August 03, TDC Senior Kaiso Contest on August 04; National Bank Culturama 49 Art, Craft, and Food Fair, and Magnum Culturama 49 Wet Fete on August 05; Bank of Nevis Ms. Culture Queen Pageant on August 06; Emancipation Day J'ouvert and Long Jam on August 07; and Culturama 49 Street Parade and Last Lap.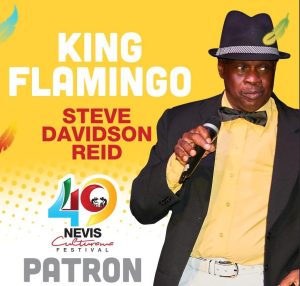 Well-known calypsonian, former Kaiso King Steve "King Flamingo" Davidson Reid was named Patron of Culturama 49.
The release of the Culturama 49 jingle and promotional video was also released during the media launch.
Mr. Liburd introduced the members of the Culturama Committee, some of whom were inducted this year. Joining the Minister of Culture and Mr. Liburd at the head table were Mr. Pheon Jones, responsible for marketing on the Culturama Committee, and Police Inspector James Stephens, responsible for security.
Nevis Culturama Festival 49 is slated for July 27 to August 08, 2023. The full calendar of activities can found at www.culturamanevis.com and the Nevis Culturama Festival Facebook page.