Police: Safety will be a top priority during Culturama 49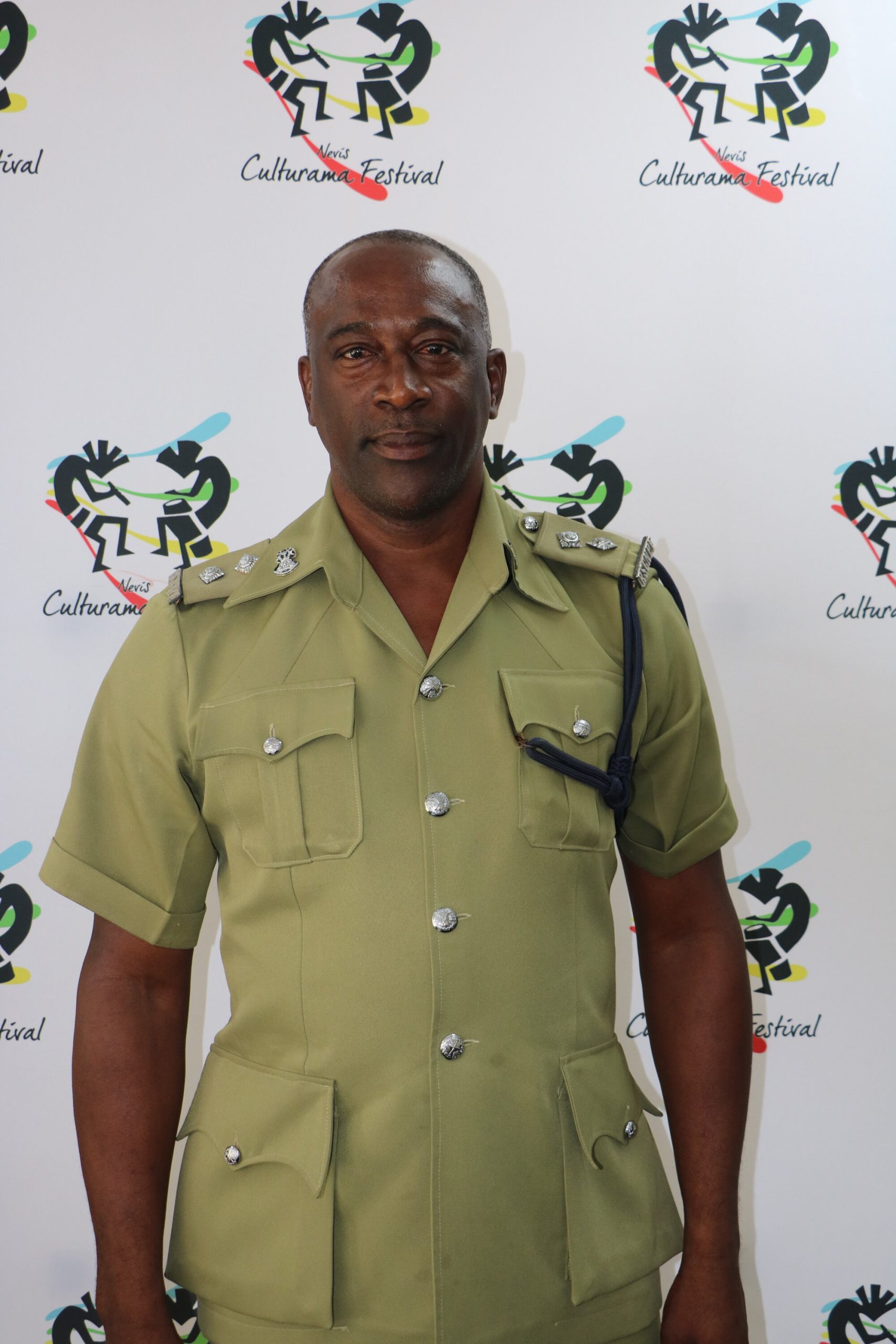 NIA CHARLESTOWN NEVIS (June 19, 2023) – Police Inspector James Stephen has given the assurance that the security forces will be taking every measure possible to ensure that Nevis' Culturama Festival continues to be a safe experience for all.
During the Culturama 49 media launch on June 16, Insp. Stephen stated, "The Festival is going to be safe." Insp. Stephens is serving as Head of Security on the Culturam 49 Committee.
"We are presently in the stage of putting our security plans together to police Culturama and by extension the Nevisian public, and we will do so with our partner the St. Kitts and Nevis Defense Force.
"We will be robust in our undertaking so don't be upset if you are stopped on a regular basis because our VCPs (vehicle check points) will be on the road, [we will have] patrols, because we don't want when people go to the shows they return to find their homes ransacked."
He said that although the festival is traditionally incident free, due to the recent rash of gun related homicides in the Federation, the Royal St. Christopher and Nevis Police Force (RSCNPF) will provide additional manpower to District C (Nevis) over the Culturama period.
There will also be increased security presence at the usual ports of entry for persons traveling to and from Nevis via ferries and water taxis.
Inspector Stephen was among top police officials from the Nevis Division who met recently with Premier Hon. Mark Brantley for one of their regular engagements. During the meeting they held wide-ranging discussions on responses to crime on Nevis, providing the Premier, who leads the Nevis Island Administration (NIA) Cabinet, on strategies being put in place to deter and detect criminal activities on the island.
"I have every confidence that the police in Nevis continue to do excellent work in keeping us safe," Premier Brantley said, commending the Division for its diligence and encouraging them to remain vigilant in the face of the recent uptick in gun-related crime.