Foreign Affairs Minister says diplomacy is at work in SKN; Nevis benefiting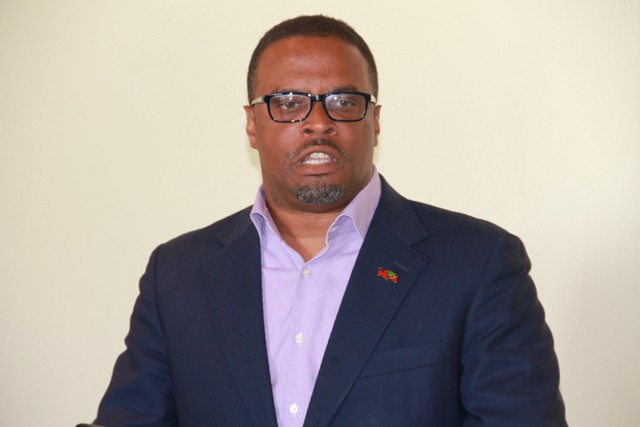 NIA CHARLESTOWN NEVIS (July 27, 2016) — a recent gift to Nevis from the Republic of China (Taiwan) is one of many tangible instances that reflect diplomacy at work in the Federation.
Minister of Foreign Affairs in St. Kitts and Nevis Hon. Mark Brantley, who is also the Deputy Premier of Nevis, made the comment at the Alexandra Hospital conference room on July 25, 2016, after the government and people of the Republic of China (Taiwan) donated near $300,000 in cash and kind for enhancements in the health sector on Nevis.
"This is an example of what diplomacy can achieve, when countries develop friendships and relationships and they work hard at it.
"I think that in all our friends our county has, Taiwan, has certainly been one of our best friends in terms of looking after us and so, ambassador I want to thank you," he said.
The gift comes on the heels of another donation by the government and people of the Republic of China (Taiwan) to the agriculture sector on Nevis. Resident Ambassador to St. Kitts and Nevis His Excellency George Gow Wei Chiou handed over to the Nevis Island Administration a walk-in compost bin, a mulching machine and a cheque of US$18,000 to assist in the human-monkey conflict on the island.
They also provide scholarships for students to pursue studies in Taiwan.
Meantime, Premier of Nevis Hon. Vance Amory who was also present at the ceremony, noted that the relationship between Taiwan and Nevis and St. Kitts and Nevis is important.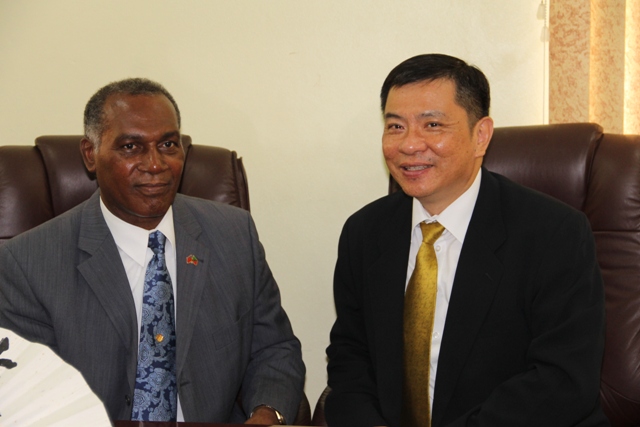 "St. Kitts and Nevis and I, personally, and I know certainly, Mr. Brantley, we are very solidly behind establishing further strengthening of the relationship between your country and ours and we will continue to do so because we value the friendship.
"We value the relations which we have with your country. You have been good to us in so many ways. I do know, that were we to call on you at short notice for anything of importance to us, that you would respond so thank you very much ambassador. Thank you," he said.