Four Seasons Worldwide Operations official recognizes Premier's pivotal role in re opening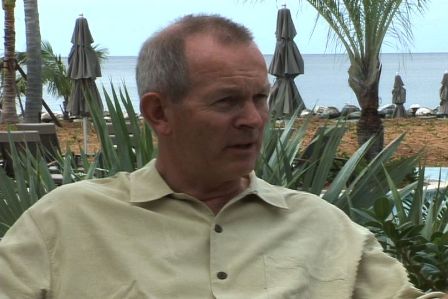 President of Four Seasons Resort Worldwide-Hotel Operations, Mr. Jim Fitz Gibbon
(Charlestown,Nevis–Tuesday, December 14th, 2010) Premier of Nevis,
the Hon. Joseph Parry received praise and recognition for his pro
active role in the re opening of the Four Seasons Resort Nevis, during
an interview with President of Four Seasons Worldwide-Hotel
operations, Mr. Jim Fitz- Gibbon on Saturday.

"The re opening of the resort would not have been possible without the
support of Premier Parry and the government. That kind of support hit
a pivotal stage of decision making and honestly, if we did not get
that support, I don't know if the resort would be opened today," said
Mr. Fitz- Gibbon.

According to the President, leadership was about decision making and
being definitive in what one wants and sticking to it. He also said
that the Premier and the Government of Nevis were unequivocally
supportive of Four Seasons and it gave everyone the confidence to go
forward.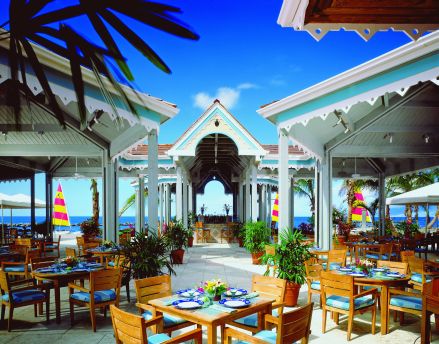 Four Seasons Resort-Nevis
"Kudos to the people that elected the Premier and the people of Nevis,
the island has a great reputation that everyone should be proud of,"
commented Mr. Fitz-Gibbon.
Meanwhile, in celebration of the re opening on Wednesday, December
15th, the management and staff of Four Seasons Resort enjoyed a well
supported pep rally on Friday, themed: Simply the Best!
The staff who were adorned with shirts revealing the Four Seasons
logo, were entertained by the sounds of Caribbean Roots and enjoyed a
variety of delectable dishes.
Department of Information officer, Miss Hazel Francis interviewed a
number of employees of the resort who all insisted that the re opening
was a momentous occasion which will be great for Nevis.